Many people struggle with getting adequate sleep. Even though rest is an incredibly important part of our lives, it can be so easy to lose out on good quality sleep. Whether you have noisy neighbors, a snoring partner, or live next to a busy road, so many factors can negatively affect our sleep.
Luckily, a good pair of noise cancelling headphones can help you fall asleep quicker, and reduce the chances of you waking up in the night. They're lightweight, comfortable, and won't interfere with your sleeping habits. If you want some high quality rest, a good pair of sleep headphones will help block out unwanted noise so that you can sleep undisturbed, and wake up feeling refreshed.
With so many great options on the market, it can be hard to find what's right for you. To help you choose a great pair of noise cancelling ear buds for sleep, here's a list of the top ten best headphones available now. With plenty of choices to suit every budget, comfort, or connectivity requirement, there's something to suit everyone.
If you have any further questions about sleep headphones, scroll to the bottom of this article for more information and the answers to some key FAQs.
Top 10 Noise Cancellation Headphones for Sleeping
1. TOPOINT Bluetooth Eye Mask Headphones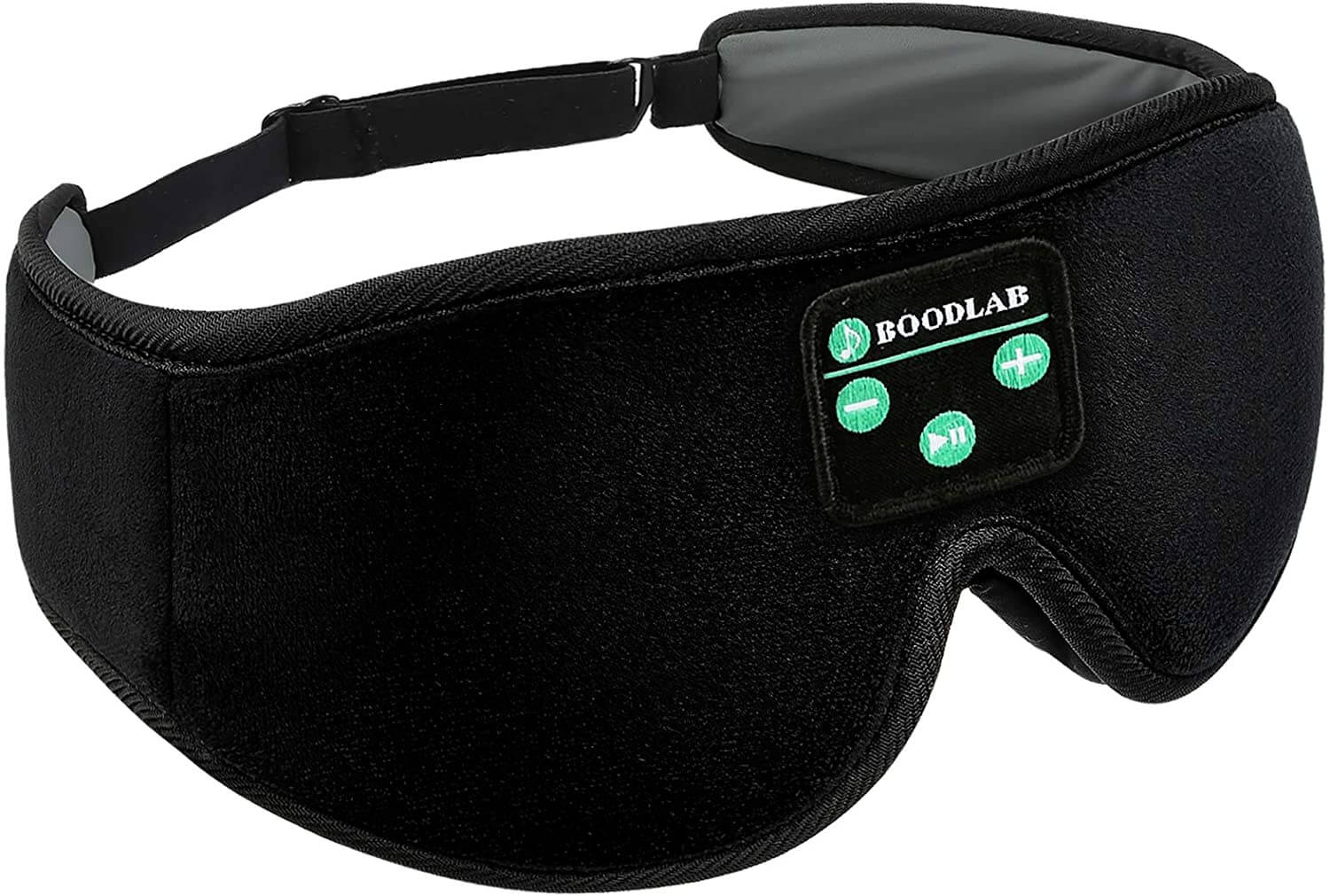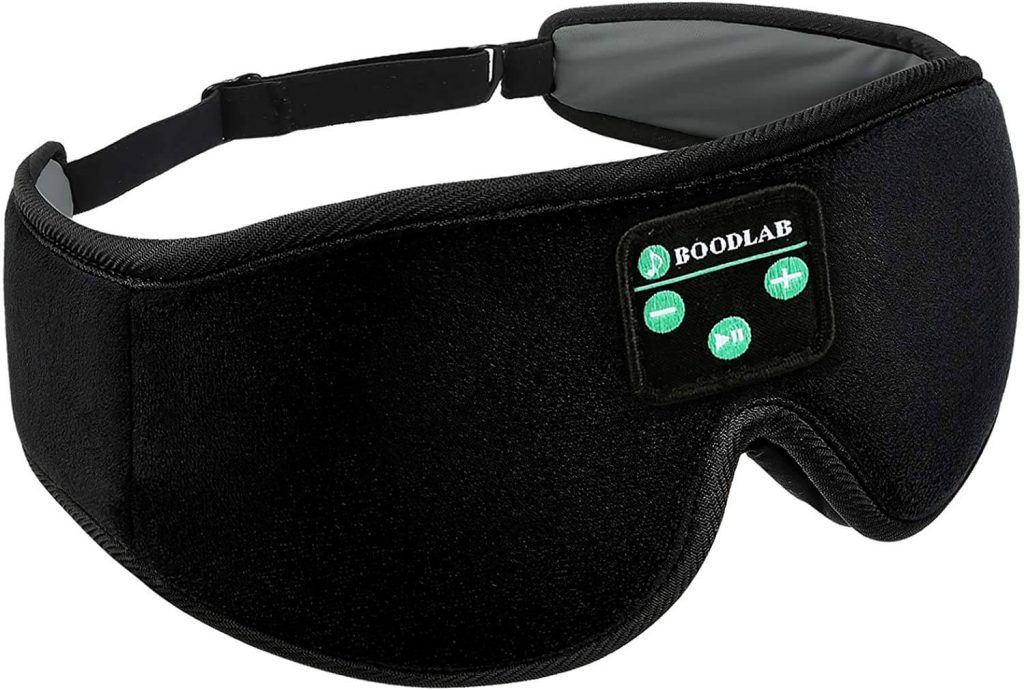 Our first pick is the innovative eye mask headphones from TOPOINT. As a 2 in 1 eye mask and headphone duo, this is a great idea for those who suffer from both light and noise disturbances, or airplane travel often. With Bluetooth 5.0 support and easy device pairing, you'll have incredible connection all night, and won't be restricted by wires.
This comfortable mask delivers true high fidelity stereo sound, and with an impressive 9 hours of battery life you'll be able to listen to music or white noise all night long. A built in microphone makes this a versatile choice, as you'll be able to take calls in comfort.
The electronic module can be easily separated from the fabric mask, so washing the item won't be an issue. You can also adjust the soft headband to customize the fit to your head. With a generous 12 month warranty, you won't have to worry about wear and tear either.
Best Features
Incredibly comfortable design.
Great warranty coverage.
---
2. Ururtm Sleep Soundproof Headphones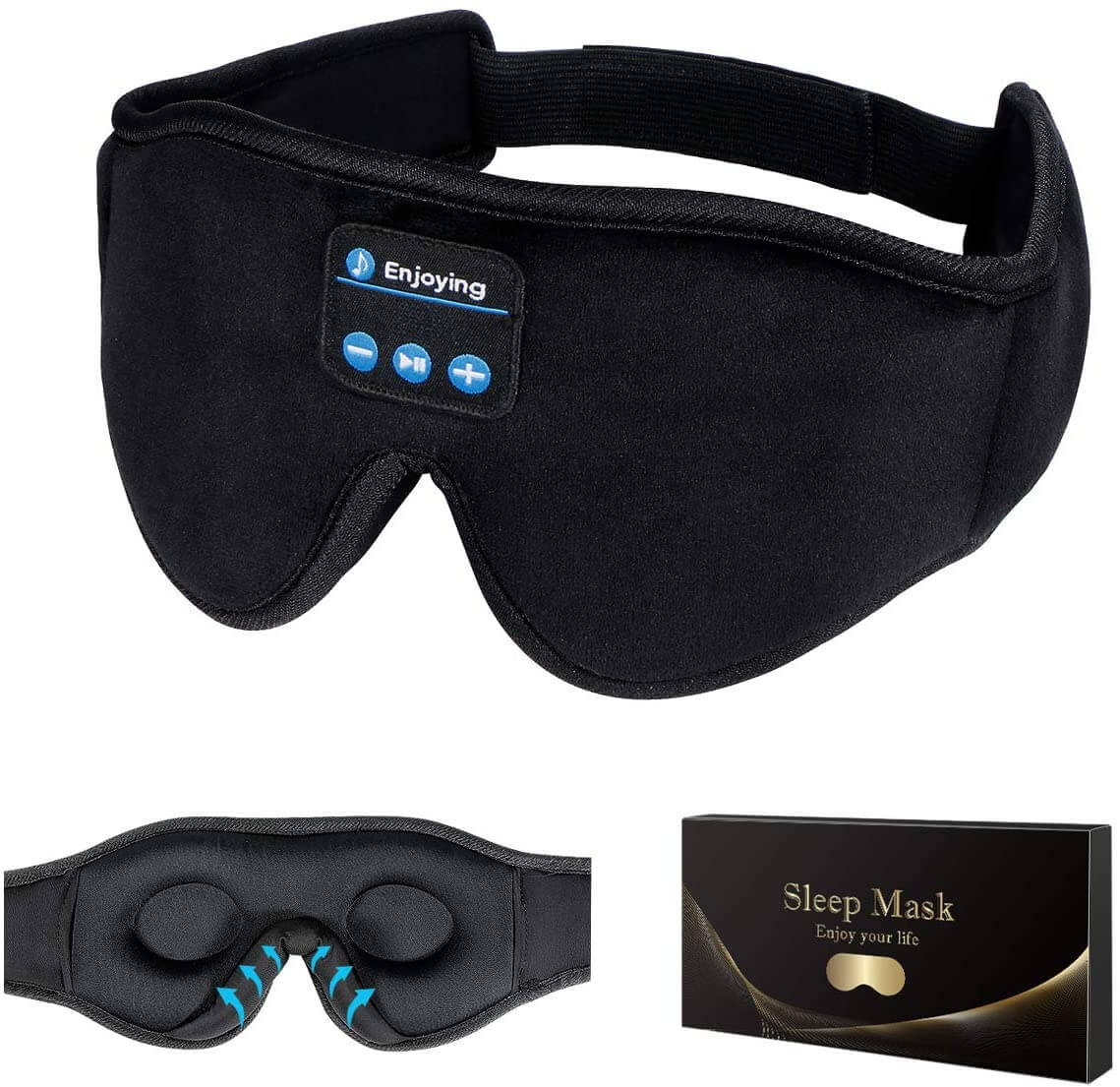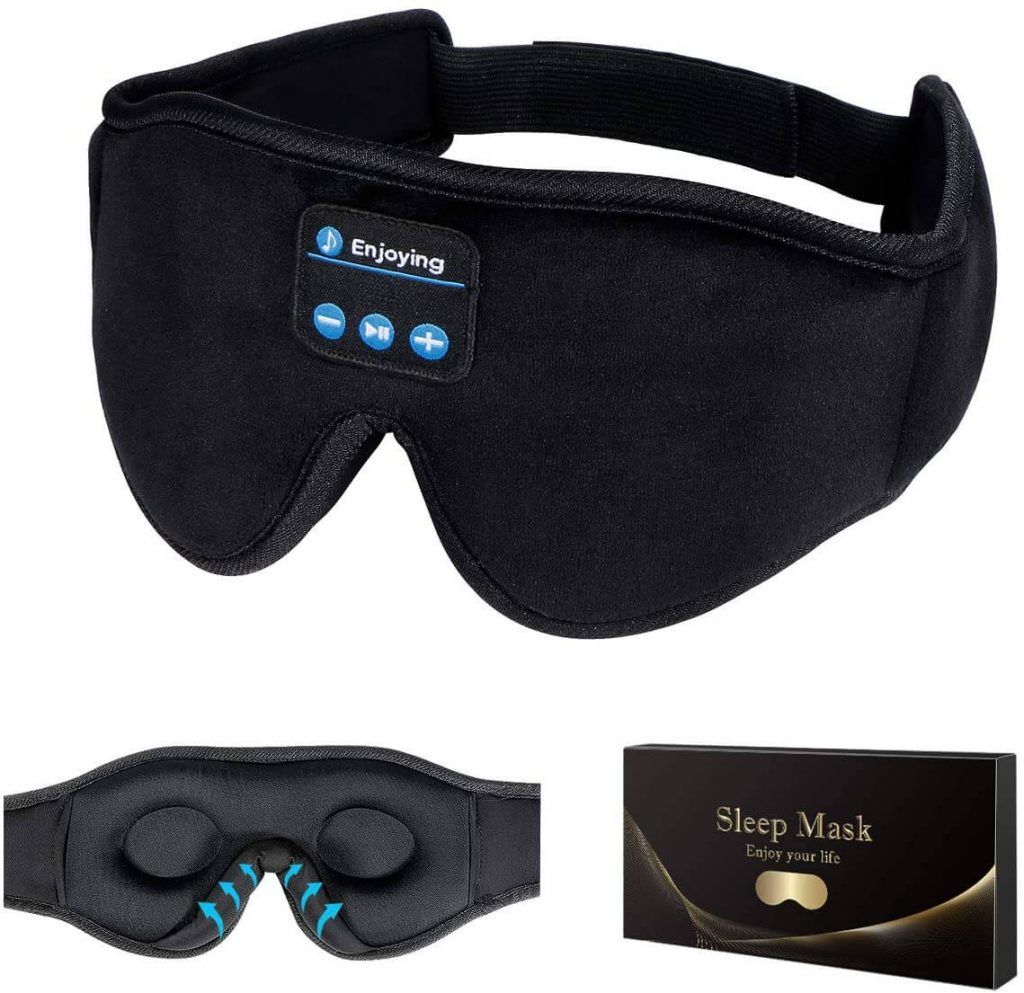 Our second item is Ururtm's Sleep Soundproof Headphones. This affordable choice includes soft silicone ear buds with a two layer design for increased comfort. A useful travel case means you'll be able to have great sleep whilst travelling or on the go.
The earplugs include a 3.5mm jack for great connectivity with most devices, and an in-line mic and control panel allows you to take a call or adjust the volume with ease. The in-ear design is great for blocking external sounds, allowing you to rest undisturbed in noisy environments.
The light weight design means you won't have to worry about bulky ear buds, even if you're someone who likes to sleep on their side. A 90 day warranty will also put your mind at ease.
Best Features
2 layer design for increased comfort.
Versatile and can be used anywhere.
---
3. MAXROCK Sleeping Headphones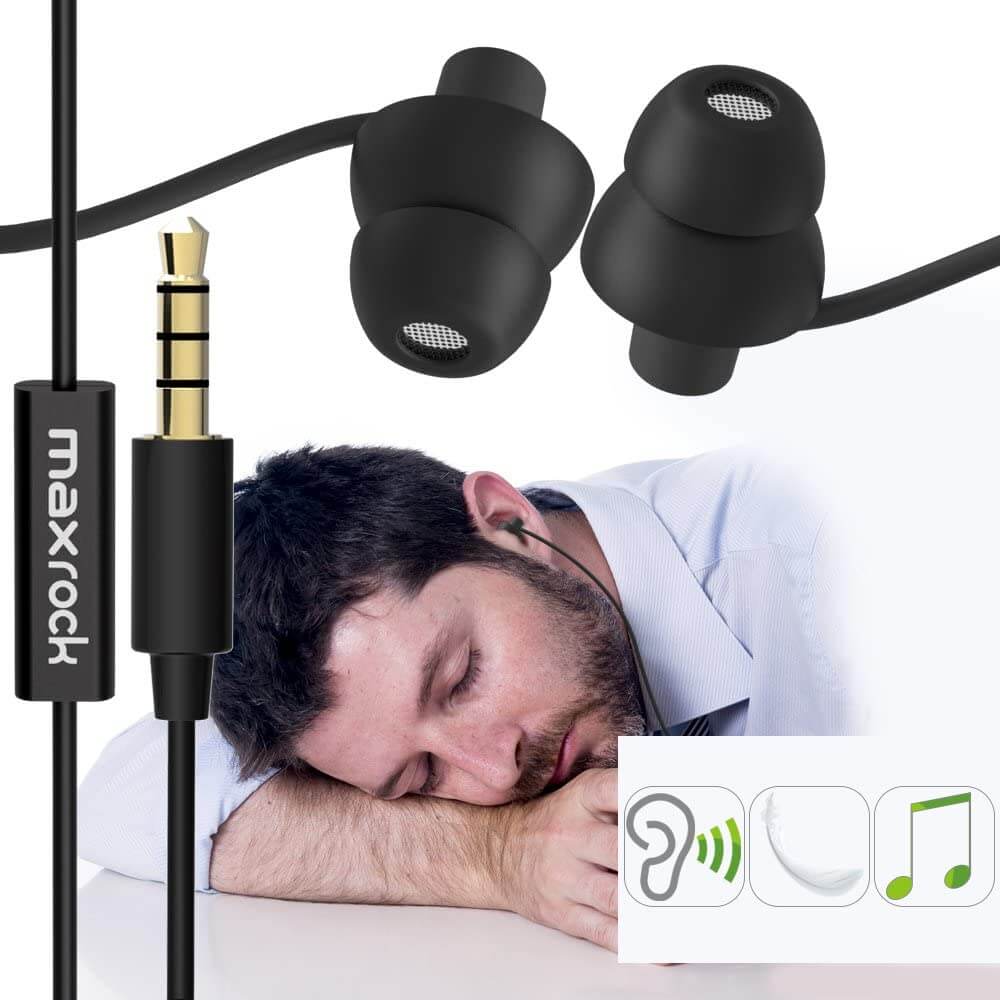 Our next noise cancelling item is the MAXROCK Sleeping Headphones. As one of the lightest products in our selection, these headphones weigh less than an ounce, meaning you won't be restricted by bulky hardware. The soft silicone components with double layered ear caps and ErgoFit design ensures added comfort.
These earphones are very versatile, and should be compatible with all 3.5mm audio jacks. A built in microphone means you'll be able to use them for much more than just sleeping. The multi-function in-line button will also allow you to skip tracks, adjust the volume, or answer a call without picking up your smartphone.
If you're looking for sound quality, 4mm drivers will deliver powerful sound, and a 90 day warranty will put your mind at ease. These MAXROCK headphones are also one of the best budget options in our selection, and come in a variety of colors.
Best Features
Comfortable ErgoFit design.
Great compatibility.
---
4. AcousticSheep SleepPhones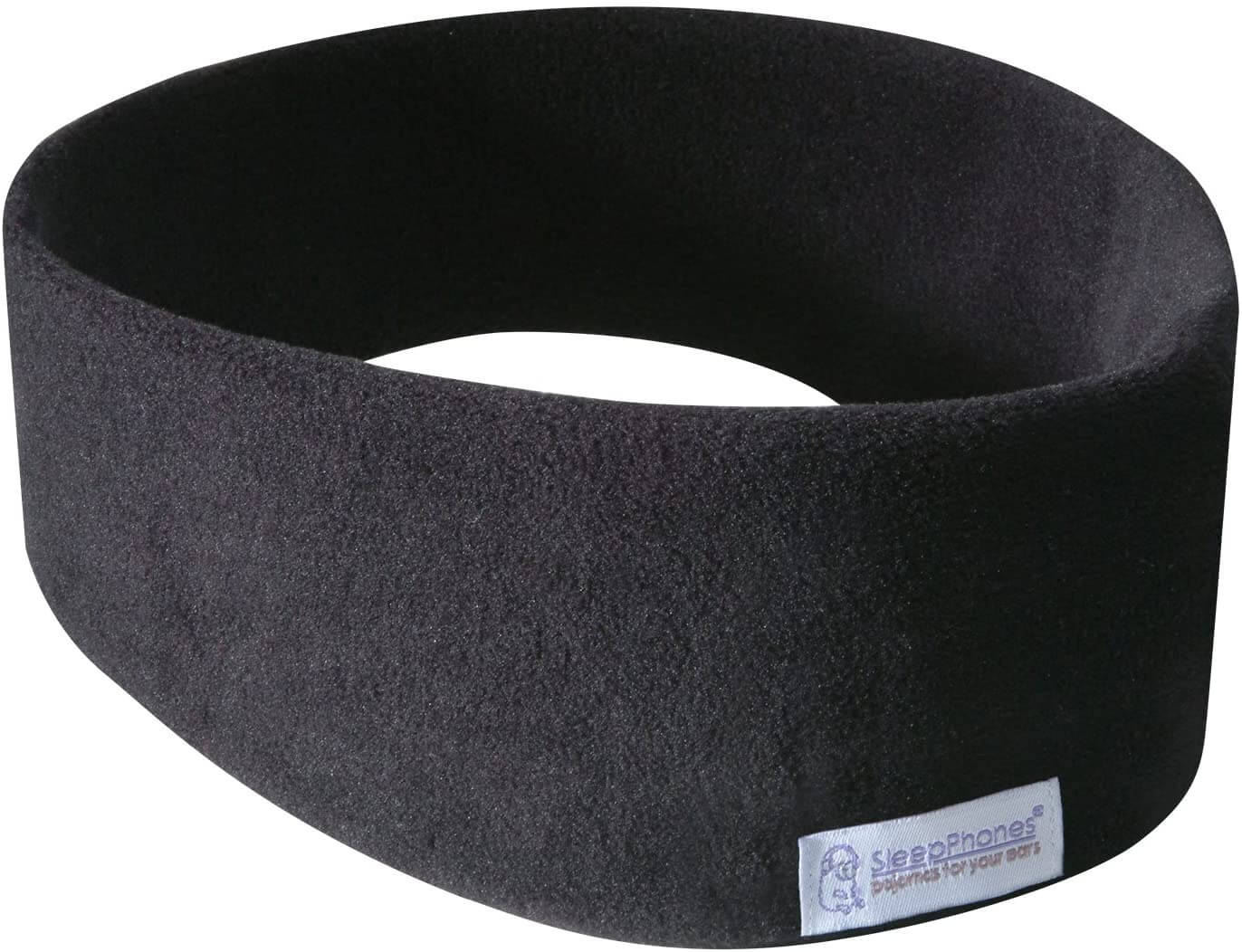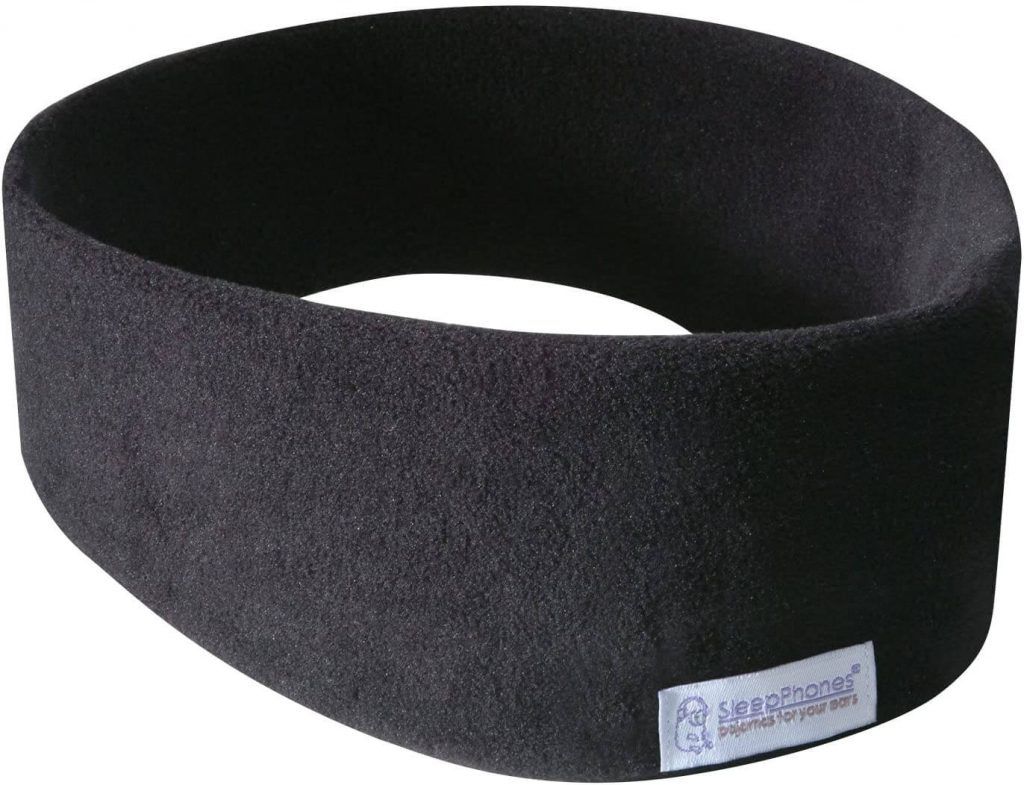 Our fourth pick of the best sleep headphones is the wireless Bluetooth AcousticSheep SleepPhones, which is a more premium option that delivers a good selection of features for the price.
The high quality design is a main advantage. The soft fleece material headband design is incredibly comfortable on your ears, and can also function as an eye mask to block out light if you require. The removable tech module allows you to wash the headband with ease, whilst ultra thin speakers allow you to comfortably lie down and listen to your favorite music tracks. The AcousticSheep SleepPhones are an incredibly comfortable pick, no matter your sleeping position.
The Bluetooth connection means you're free from wires, and with a 30ft range and 10 hours of battery life, you won't be restricted at all. The SleepPhones also have built in track and volume control for the optimum convenience. With an impressive 1 year warranty, you'll be able to rest comfortably.
Best Features
Premium design for optimum comfort.
Great wireless Bluetooth connectivity with long range.
---
5. Hearprotek Sleeping Earphones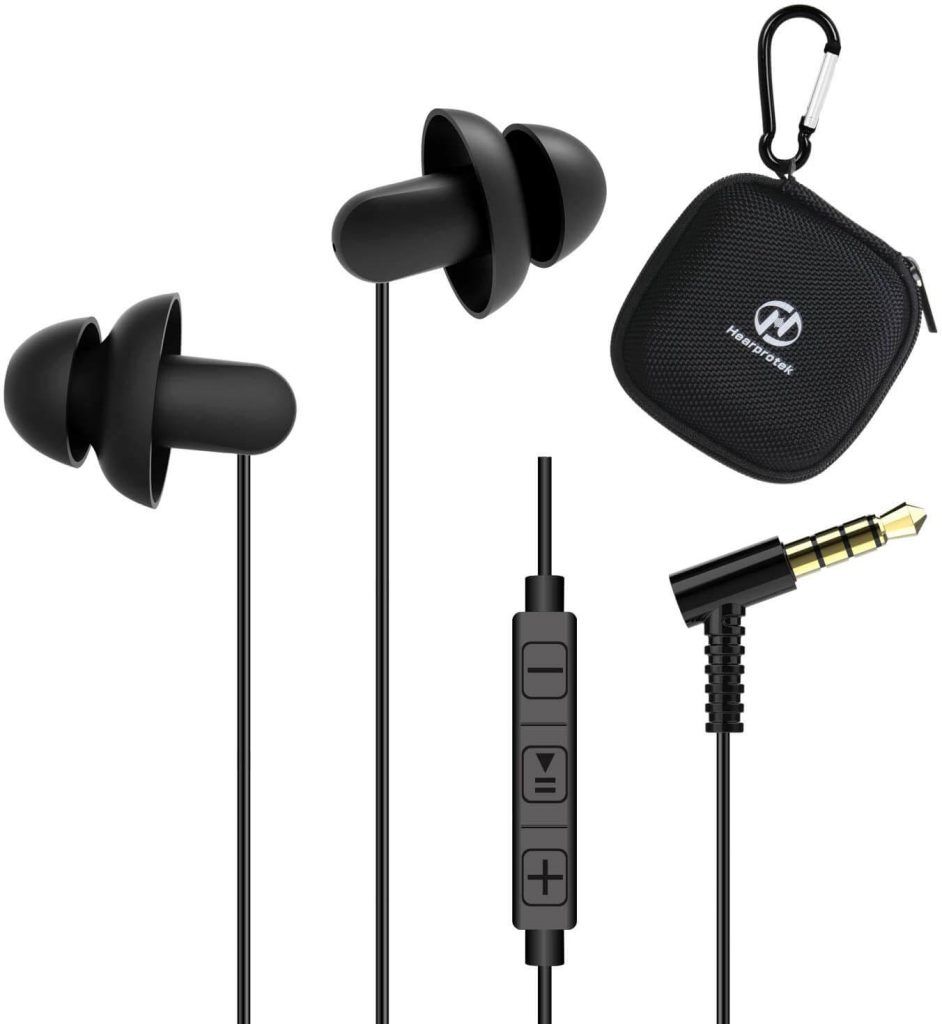 Our next option is another lightweight unit. At less than half an ounce, with silicone double ear cap design, the Hearprotek Sleeping Earbuds will ensure you sleep comfortably and undisturbed.
The in-ear design and double layered ear tips have great noise reduction effects, and with an extra long wire, you'll be undisturbed all night. The 3.5mm jack ensures great compatibility, and an inbuilt mic makes this a versatile option too. 3 button in-line controls allow you to easily change tracks or turn up your white noise without even opening your eyes.
6mm drivers will deliver great sound quality, and with the included sturdy carrying case, you'll be able to take great sleep with you everywhere.
Best Features
Very lightweight and comfortable.
Effectively block out noises.
---
6. WINONLY Bluetooth Sleep Headband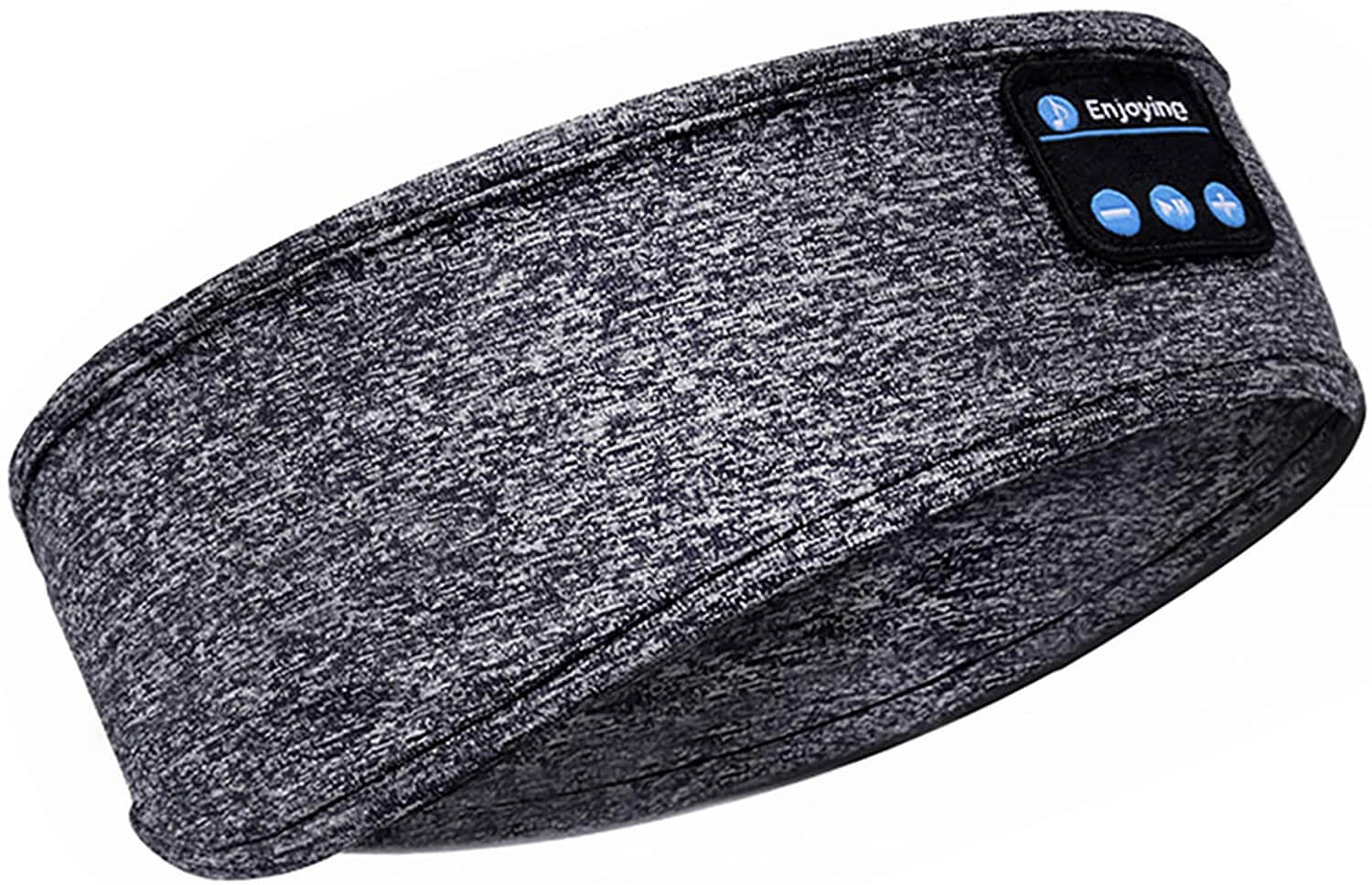 Our sixth selection has an impressive 3 in 1 construction for optimum versatility. The WINONLY soft sleeping headband is ideal for reducing noise while sleeping, but can also work as an eye mask or sports headband for the gym if you wish. The wireless Bluetooth 5.0 support and great 33ft range will allow you to experience great noise cancelling sound anywhere.
The braided cord fabric headband with mesh material lining is incredibly soft to wear, and with a removable tech module, it's easy to wash too. The 0.25 inch thick speakers are barely noticeable, making them perfect for side sleepers. After just 2 hours of charge you'll be able to listen for up to 10 hours of playtime, providing you excellent noise reduction all night long. A built in mic and volume controls are very convenient, too.
This item will deliver true HD high fidelity sound, with many reviews mentioning that it is able to block out noise very well. With an enviable lifetime warranty, you'll never have to worry about outside noise levels again.
Best Features
Lifetime warranty.
Ultra thin speakers are comfortable for all, even side sleepers.
---
7. MOITA Bluetooth Sleepmask Headphones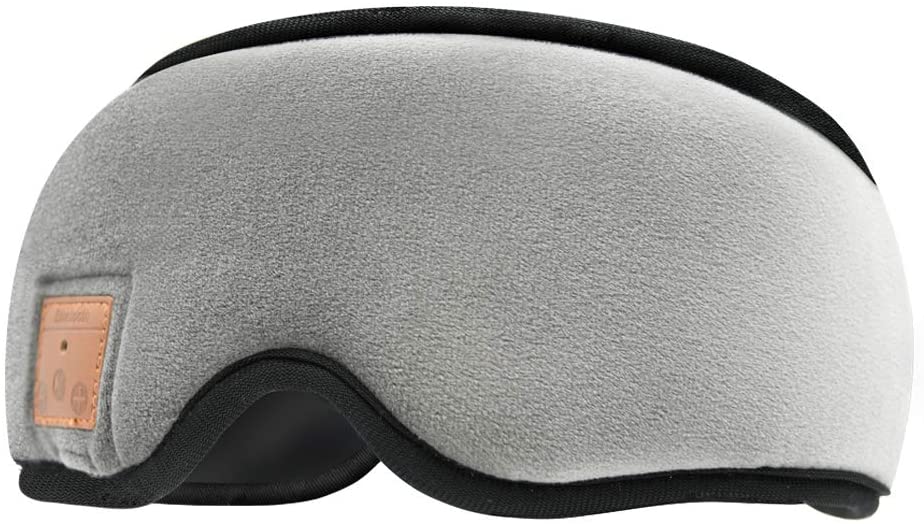 Our next choice boasts incredible wireless Bluetooth connectivity. With support for Bluetooth 5.0 and Enhanced Data Rate, alongside an excellent 45ft range, you won't have to worry about a poor connection and will be easily be able to listen to white noise in bed.
These headphones can also be used as a sleep mask, and with 3D eye contours and breathable 35% memory foam fabric, you'll be incredibly comfortable all night. The sponge HIFI speakers are barely noticeable, making them perfect for light sleepers and side sleepers alike. The ability to adjust the band size and the speaker position means you can completely customize the fit to your requirements. The control module is easily removable, so washing will be easy.
Built in controls and a rechargeable battery with up to 10 hours of battery life makes the MOITA Bluetooth Sleepmask a really convenient option for anyone with sleep problems, or those who just want to block out ambient noise.
Best Features
Totally customizable for a very comfortable fit.
Impressive Bluetooth connectivity.
---
8. AGPTEK Sleep Earbuds
Our eighth item is the sleep buds from AGPTEK, which is both the most affordable, and the lightest option on our list. These lightweight and soft earbuds come with 3 sizes of ear tips in a comfortable round shape, so you can find the most comfortable fit for you, even if you have a smaller ear canal.
The 3.5mm audio jack ensures great compatibility, and a 125cm cable means you won't be restricted at all. 2db sensitivity and deep bass effects ensure excellent audio quality, whilst great sound cancellation means you'll be able to enjoy music without distraction. In line controls and a mic are incredibly convenient, and offer great versatility.
The included cloth travel bag means you'll be able to keep your ear plugs safe whilst on the go, and a generous 1 year warranty should put your mind at ease.
Best Features
Good sound quality and noise cancelling effects.
Customizable fit.
---
9. AceElite Sleep Earbuds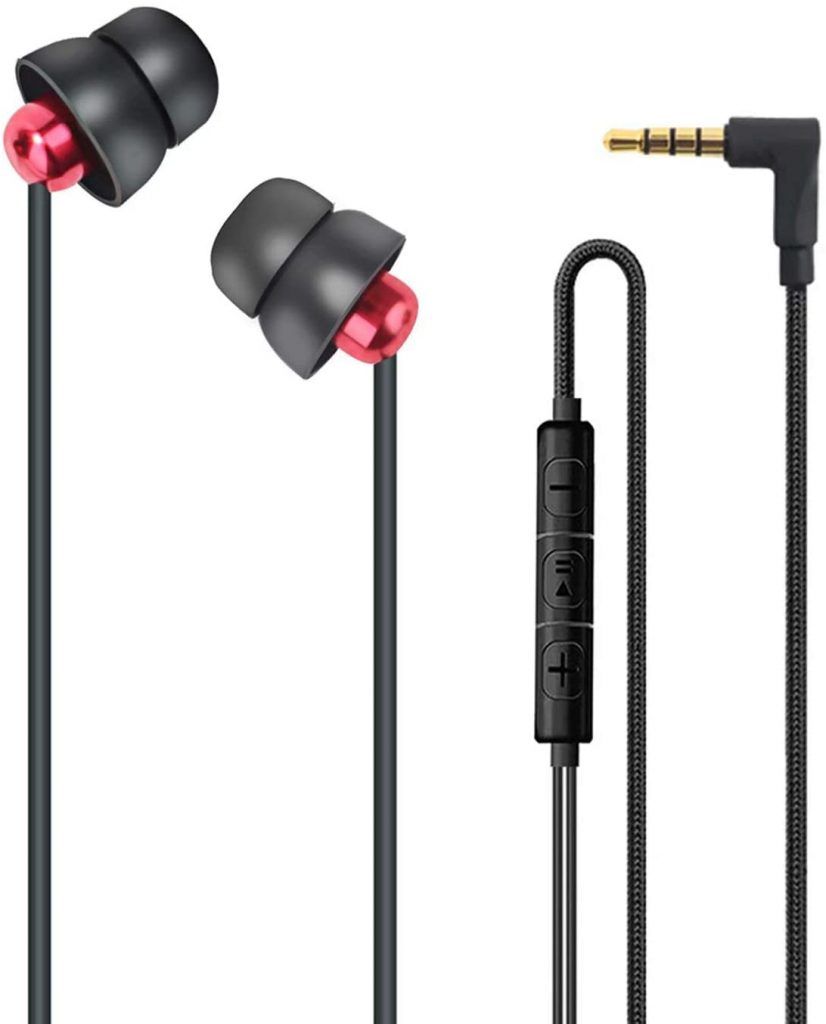 Our penultimate product is a great selection for those who prefer in-ear constructions, and with 3 sizes of double layered ear caps, you'll be able to listen in comfort even if you're a side sleeper. The AceElite Sleep earbuds will fit securely in the ear canal, allowing for great noise cancelling effects.
With 5mm drivers, AceElite delivers impressive sound quality at a very affordable price, whilst an in-line mic and controls ensure optimum convenience. The 3.5mm audio jack gives a variety of connectivity choices, and with a 1.5m long cable, nothing will restrict your quality of sleep.
12 months of warranty will also put your mind at ease.
Best Features
Customizable fit with great noise cancellation.
Great sound for the price range.
---
10. JVC Memory Foam Earbuds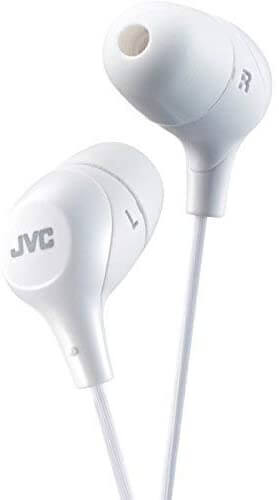 Our final product is the Earbuds from JVC, which is one of our most affordable options. It boasts an innovative construction, with soft memory foam earpieces that can be inserted into the ears like foam earplugs. This way, the earphones can expand to fit your ear canal perfectly, and provide excellent noise cancelling features.
Many customer reviews mention how effective the JVC earplugs are at blocking external sounds. 10mm drivers also deliver high standard sound, so that nothing will interrupt your listening experience. With a generous 1m long cable, you won't be restricted either.
They also come in a variety of color options, so you can customize them to your own style.
Best Features
Innovative construction blocks out sounds well.
High power drivers.
FAQs
Can you sleep with Noise Cancelling Earbuds?
Not only can you sleep with noise cancelling earphones, but sleeping with them will often improve your sleep quality immeasurably.
Whether you're struggling with being a light sleeper, have a snoring partner, or simply want to listen to music at night, noise cancelling earphones will ensure that nothing disturbs you when you're in bed. Many models are designed to block out noise effectively whilst still being lightweight and comfortable to wear. The majority of sleep earplugs are comfortable even for side sleepers, and shouldn't restrict you while you're in bed.
If you'd prefer not to sleep with cords, there are many Bluetooth models and sleep headbands that require no cables at all. If you want a more versatile option, many wired sleep products look very much like regular earphones, so you can use them on your commute or throughout the day as well as in bed.
What are the best Noise Cancelling Headphones for sleeping?
Trying to find the best sound cancelling sleep headphones can be difficult, especially with so many options on the market. There are some key features to look out for which can help you find the best headphones for your requirements.
Firstly, you'll want to decide between wired or wireless units. Many wireless units support Bluetooth and have Enhanced Data Rate technology, meaning you'll have a flawless audio connection all night. Wireless units mean you won't have to worry about cords and cables, and often have a great range of at least 30ft. The soft headband design is also very comfortable. However, headbands or eye masks are often only suitable for use in bed or when sleeping.
In contrast, wired models look very much like ordinary earphones, so you'll be able to use them anywhere. Most are compatible with all 3.5 mm jacks, so connectivity won't be an issue. You also won't have to worry about battery life or staying in range, although some people may find the cords uncomfortable.
There are also a variety of extra features to look for that can help you get the most out of your noise cancelling earphones or headphones. Search for products with in-built mics and control panels for optimum versatility. If you're looking for a sleep headband, choosing an item with a removable control module will make washing and hygiene much easier.
Finding items with memory foam or soft fabric designs will ensure the most comfortable fit on your head and ears. Something with an adjustable or customizable fit is also a good idea. If you're worried about cords, an added clothing clip may be useful for holding things in place.
Looking for good quality speakers or drivers will ensure high definition sound. Active noise cancelling technology or sound isolation features will also keep you sleeping peacefully. A generous warranty will also put your mind at ease.
Luckily, all of the items in our selection cover these categories, so you're sure to find the best headphones for all of your needs.
How can I stop noise while sleeping?
Traditionally, a good pair of foam earplugs are one good solution to preventing external noises from interrupting your night's sleep. However, choosing a pair of earphones of headphones for sleep has the added advantage of being able to play sounds, providing better protection against unwanted disturbances and allowing you to fall asleep in peace.
Being able to play music or white noise has many benefits, and can make a big difference to your quality of sleep. Noise from outside will no longer be a problem, and getting better sleep is great for your health. Using headphones is a better alternative to playing music directly from speakers, as the in-ear construction will provide an extra barrier to unwanted sounds. Many products also have an extra noise cancelling feature, allowing you to sleep in peace.
If you're worried about traffic, a snoring spouse or noisy neighbors at bedtime, a pair of sleep headphones can provide the support your need. Check out our list of recommendations above to help you find the best headphones or audio device for your ears.