When it comes to online gaming, few features are as exciting as the ability to talk to your friends. Whether its competitive talk during a free for all match or the latest teamwork strategy on Dota 2, communication is key to succeeding in party based multiplayer games, which is why having an amazing pair of the best gaming earbuds is crucial!
We have compiled a list of what we believe are the top 10 best earbuds for gaming in 2021 and why we think you should consider each product. This has been breaking down with a pros and cons list at the end of each description, so if you are in a hurry then you quickly see what we think. That's not all however as we have also included a handy buyers guide.
Purchasing the latest electronic goods can get confusing with all the technical jargon and device specifications that are thrown around. If you are struggling to figure out what exactly you should be looking for then be sure to check out our considerations section!
10 Best Earbuds for Gaming in 2021
1. Razer Hammerhead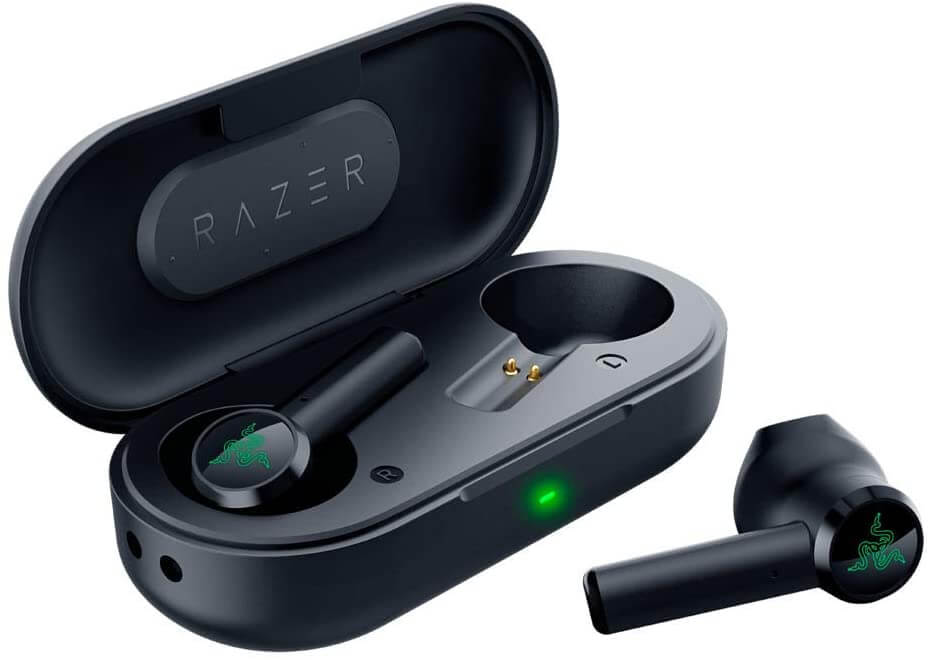 Description: First on our list we have the exceptionally high quality Razer Hammerhead, from one of the biggest names in the computer peripherals market. Low latency and clear sound provide an impressive audio experience that will help put you at the top of the leader-board.
These gaming earbuds are built with a 13mm internal driver technology providing great sound across a range of frequencies and deeper bass. They also feature an IPX4 waterproof and sweat resistant design, perfect for those long gaming sessions. If you are sick of your earplugs chord tying itself in knots then worry no more as this offering is wireless.
Razer are known for their impressive peripherals and these gaming earbuds are no different, if you don't mind paying slightly more for Bluetooth headphones for games, then these are the ones for you!
Connectivity: These headphones feature a Bluetooth 5.0 connection method
Best Features:
Bluetooth 5.0 design for a tangle free option
Extreme clarity across a range of frequencies
Noticeable Razer aesthetics
---
2. Turtle Beach Battle Buds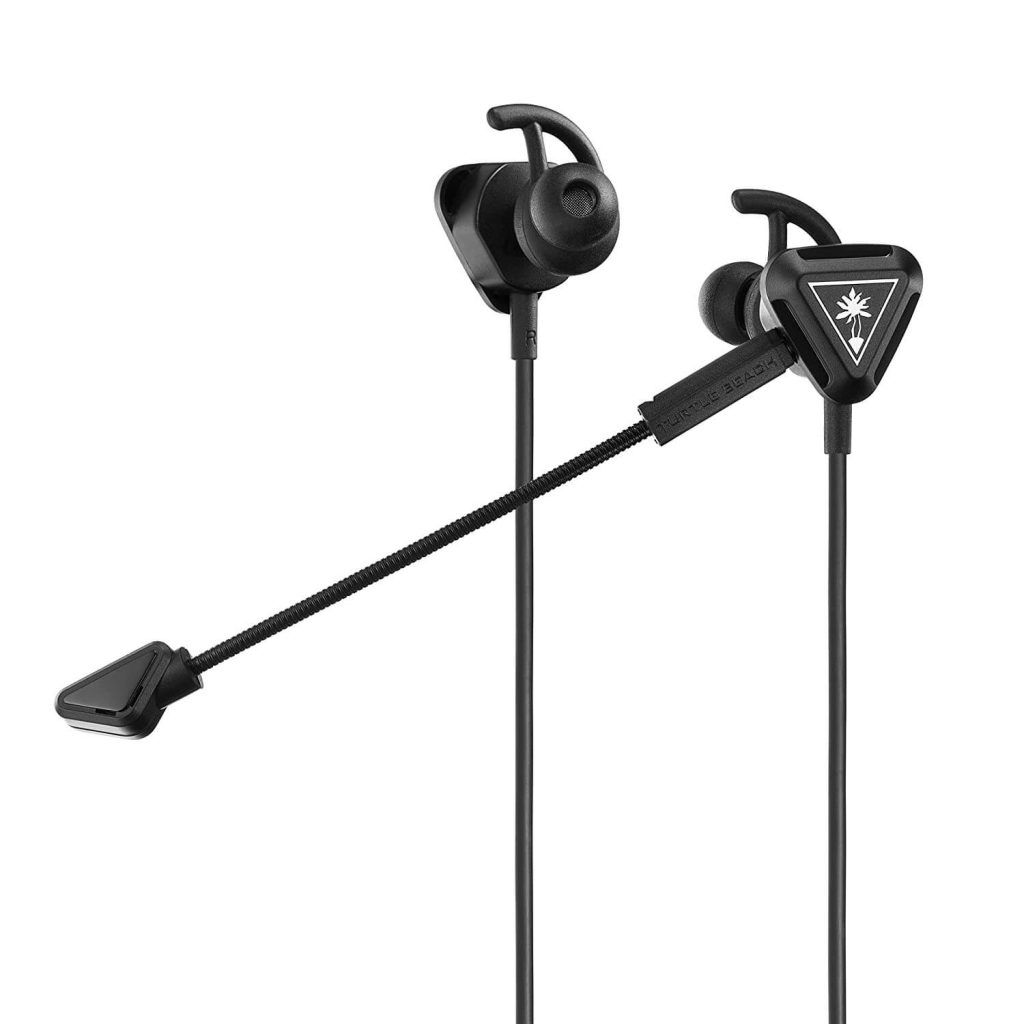 Description: Fewer gaming headsets and earbud brands are as famous as turtle beach, so you can be sure that if you purchase these Turtle Beach Battle Buds you will be getting an incredible product. These gaming earbuds come with a removable highly sensitive mic that offers compelling communication so you can coordinate easily with your friends.
Lightweight 10mm speakers and a fast frequency response means these earbuds offer impeccable an sound profile suited for a host of video games. To add to this already impressive design, these gaming earbuds are compatible with most systems from the PS4 to the Nintendo Switch, so no matter where you game, these buds will provide the audio performance you crave. As long as your device has a 3.5mm jack, these earbuds may be the right call for you.
Connectivity: Uses a wired connection through a 3.5mm method
Best Features:
Sensitive mic features noise cancellation to block out background sounds
Multi-platform compatibility thanks to use of 3.5mm audio jack
Excellent sound provided by 10mm drivers
---
3. 1More Triple Driver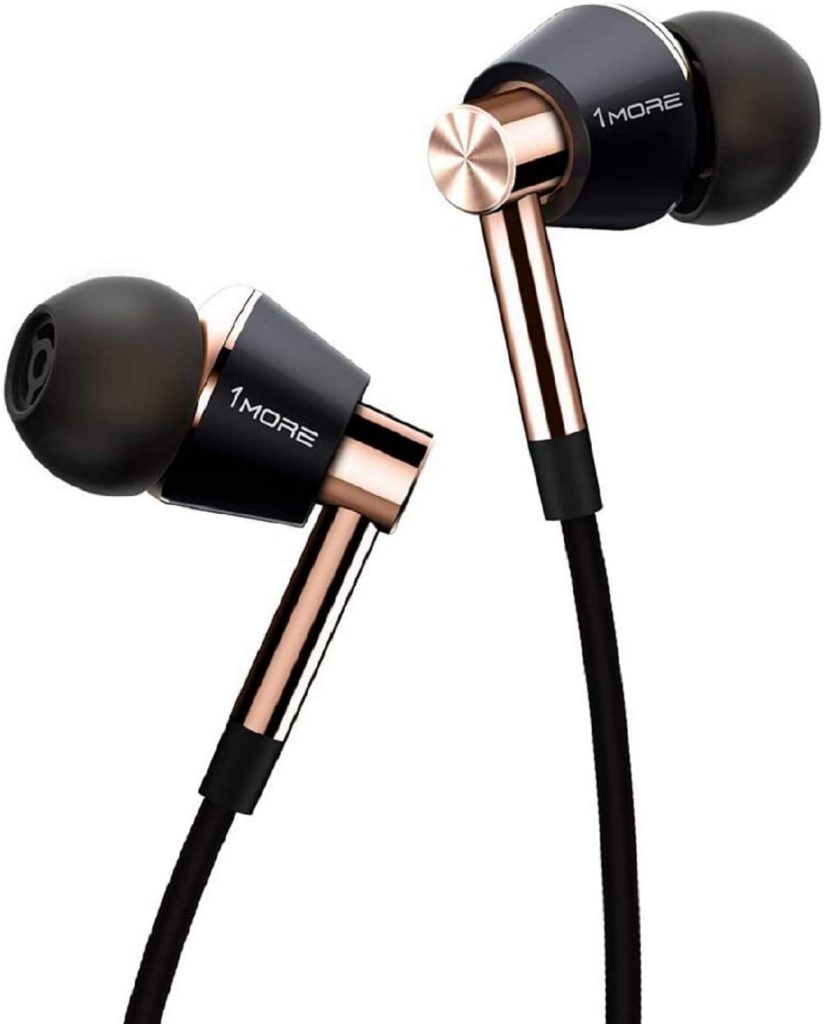 Description: Unique and innovative is the aim of the game when it comes to the 1 More Triple Driver earbuds. As then name might suggest, these noise cancelling plugs are built with 3 internal drivers, offering an exquisite listening experience that is rare to find at such a low price.
A comfortable ergonomic design is backed up by an exceptional sound profile that has been tuned to perfection by Grammy award winner Luca Bernard. That's not all however, as these in-ear headphones features an intelligent control system giving you effortless control over sound levels. The mic has also been considered when it comes to effectiveness. An independently set ground wire passes through these gaming earbuds lowering the chances of static and cross-talk from impeding your gaming sessions.
Gaming earphones of this quality are far and few between, if you are willing to take a risk on a perhaps lesser known name than some of the bigger brands, these buds wont let you down!
Connectivity: (i.e. wired vs wireless)
Best Features:
Come in a choice of two colors
3 driver technology provides a unique experience
Remarkable microphone quality featuring noise isolation
---
4. Beats urBeats3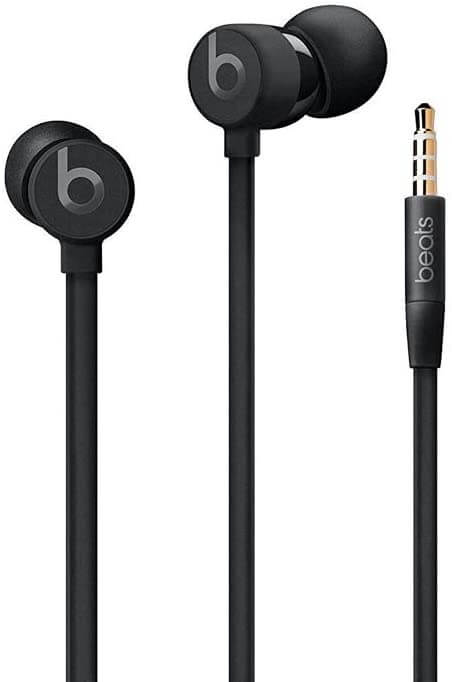 Description: Dr Dre has always been an important brand in the modern music industry and it's clear to see why. With products such as these Beats urBeats3 occupying the earbuds market, it's no wonder beats are fast becoming a household name.
These tangle free wired earbuds come with a selection of different earbuds that are suited for a variety of different ear canal shapes. If you are used to silicone ear tips fitting uncomfortably, then perhaps the variety this option offers could be what you have been looking for.
Highly tuned acoustics add to the overall quality of these gaming earbuds, basses are low as expected and your games have never sounded as good. You will also find a built-in RemoteTalk microphone to aid you in communicating with your friends and ensuring your performance is at the top of its game. If you are familiar with Beats and ware wanting one of the best gaming earbuds available on amazon today, then consider these.
Connectivity: Wired via a 3.5mm audio port
Best Features:
Extreme range of color options to choose from
Professionally fine-tuned frequency response
Comfortable tips, with a variety of shapes for full ear canal comfort
---
5. KLIM Fusion Earbuds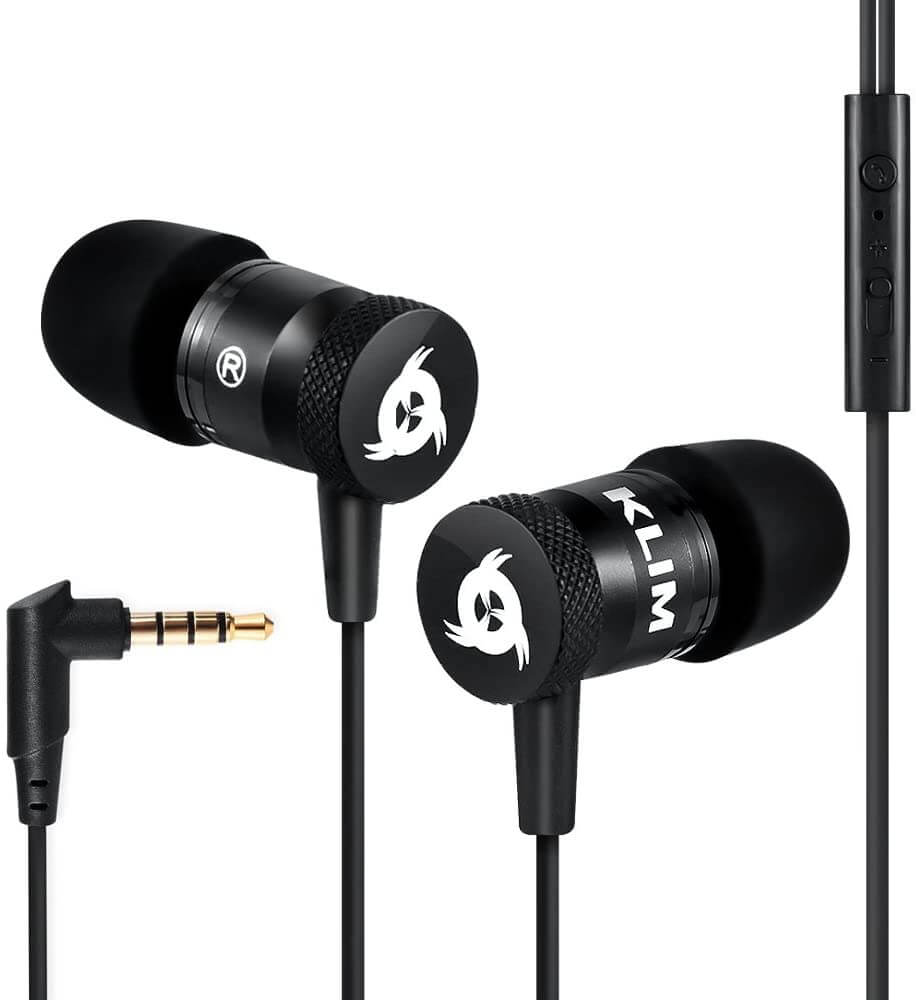 Description: One of the cheapest options on this list, the KLIM Fusion Earbuds are the top choice if you are working around a tight budget. Few companies have considered a comfortable design as much as KLIM have in these gaming earbuds. With a choice of 3 memory foam tips that fit the ear well with little irritation, any consumer would struggle to find a pair as snug as these. Memory foam buds don't only offer comfort however as due to their unique fit they fill the ear canal perfectly blocking any outside noise from impeding on your game.
Security has also been considered as these buds come with a a 5 year warranty, which is exceptionally difficult to find in the world of electronics. If you are looking for a safe but comfortable low cost option then the KLIM fusion budget gaming earbuds are a suitable option.
Connectivity: Uses a wired method
Best Features:
Memory foam ear-tips offer a comfortable experience
Extremely low cost without sacrificing quality
Integrated microphone offers decent response
---
6. HyperX Cloud Earbuds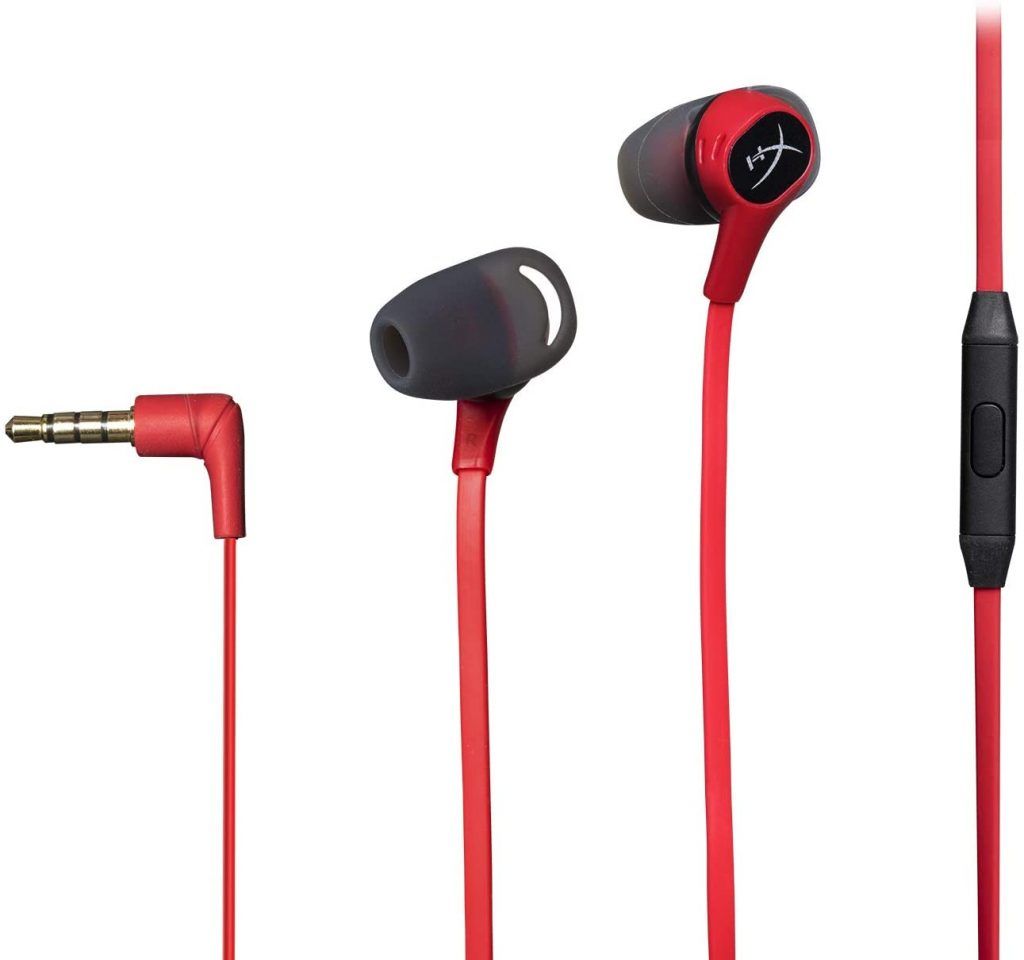 Description: If you are a fan of deep bass and expect to be playing a lot of multiplayer FPS games in the future, then the HyperX Cloud Earbuds should definitely be on your wishlist. These buds come with internal driver technology built specifically with enhancing bass levels at a high standard.
A 90 degree plug headset helps lessen the chance of any damage happening to your gaming buds, but if they do get damaged worry not as they come with an impressive 2 years warranty. Soft silicone tips also provide much sought after noise cancelling functionality, if you are a handheld gamer on consoles such as the Playstation Vita or Nintendo Switch Lite then this is the choice for you.
Connectivity: These gaming buds use a wire
Best Features:
Comes with a portable carry case
Solid bass response with minimal sound leakage
Silicone earbuds provide suitable sound isolation
---
7. MINDBEAST Super Bass
Description: There's a reason why these extraordinarily cheap MINDBEAST Super Bass headphones are one of Amazon's top picks. These 3.5mm gaming earbuds are designed with universal compatibility in mind, you will struggle to find a device that these earbuds don;t enhance in one way or another. Electronic products aren't the only thing that these earbuds are universally compatible with however. As they come with several different sized buds; you are certain to find the right bud to fit your ears.
An exclusive driver design has been implemented inside each bud to offer Hi-fi sound at a remarkably low price tag. Providing clear sound and crisp bass technology that gamers will surely appreciate.
Connectivity: Wired device
Best Features:
Universal compatibility, no gaming console or gaming PC has been left out
Innovative driver technology offers a stellar earbud expereince
Noise isolation technology block outs unwanted ambient noise
---
8. HP Gaming Earbuds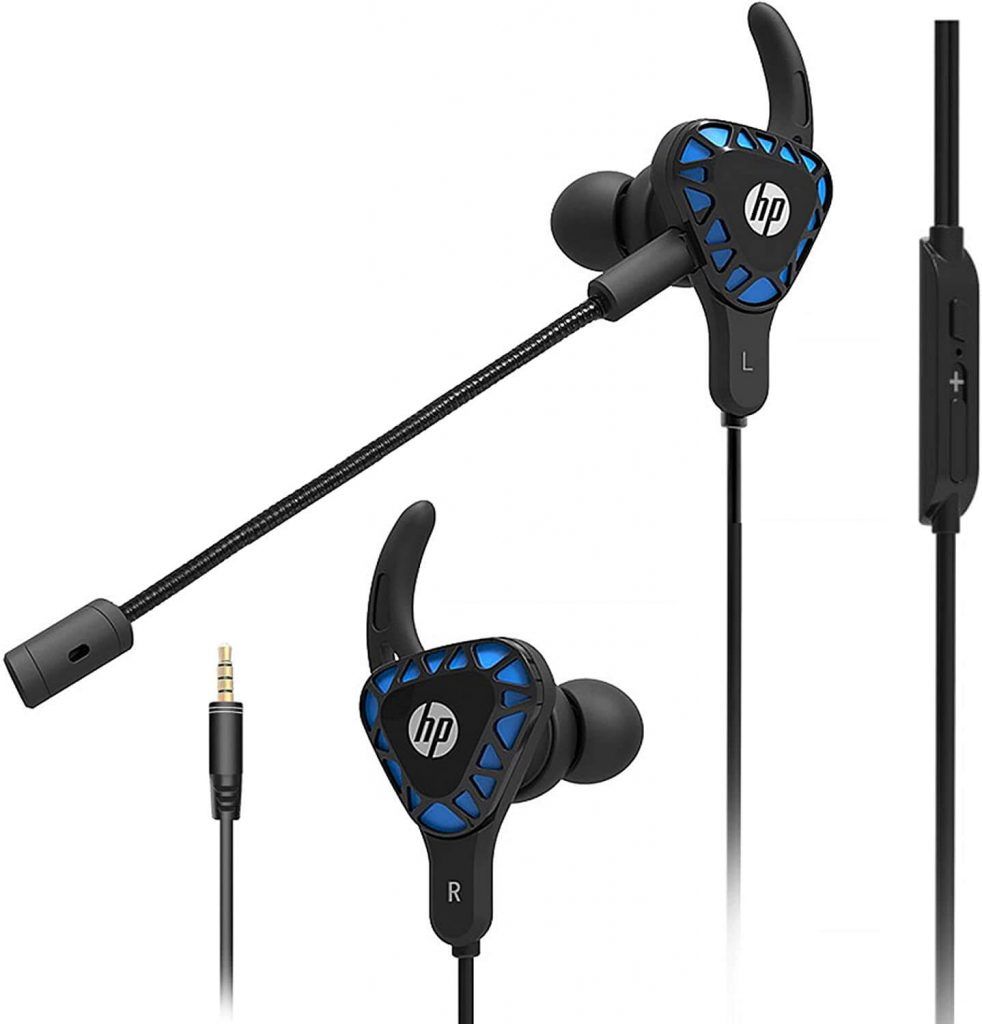 Description: Fewer earbuds offer as much choice as these HP Gaming earbuds do. If you aren't a fan of the line microphone that comes with them, then feel free to remove it thanks to a detachable design. This is an extremely rare find amongst this price range, so be sure to keep your eyes on this product.
That's not all however as you can expect these gaming in-ear headphones to work alongside a plethora of wired or wireless gaming consoles. From the Xbox one to the Playstation 4. You will also suffer little interference, if any at all, as HP have designed this gaming headset with noise cancellation in mind.
Connectivity: These in-ear gaming buds require a wired port
Best Features:
Detachable line microphone
Impeccable frequency response and noise canceling design
Stunning audio quality
---
9. MiJiaer Earbuds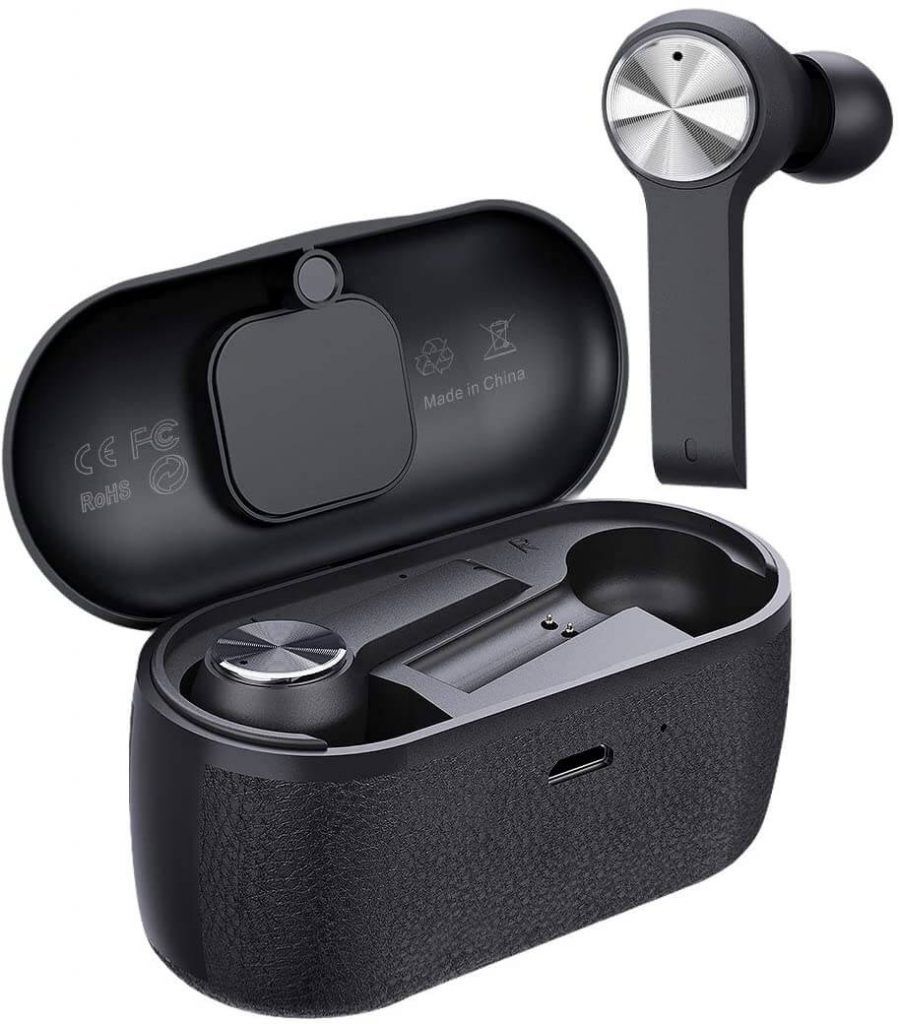 Description: When it comes to microphone quality, few products featured today offer such an array of options as the MiJiaer earbuds do. Utilizing a unique controllable dual-mic setup, you can choose to either using the built-in microphone feature on the chord or use the detachable line mic provided. Both microphones also utilize impressive noise canceling, so you never have to worry about your younger siblings bothering you during game-play again.
The ergonomic silicone tips come in 3 separate sizes, providing a firm but snug fit that reinforces the already excellent noise cancellation. Round up your buddies and test these earbuds out as the are without a doubt one of the best gaming earbuds you can find today.
Connectivity: Wired connection through a chord
Best Features:
Dual microphone system offers an array of choices
Noise canceling design prevents outside interference
Comfortable buds that you can wear throughout your home
---
10. Easy KZ ZST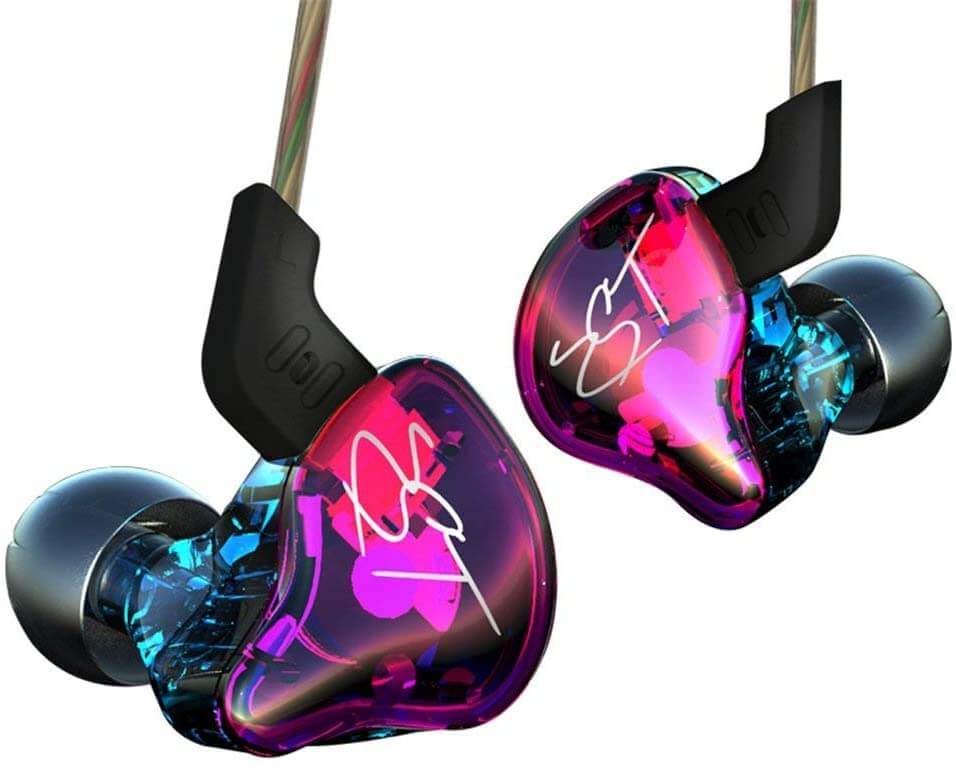 Description: Wacky but impressive aesthetics alongside brilliant functionality is what comes to mind when you first see the Easy KZ ZST gaming earbuds. These buds come in multiple options, with or without a microphone, so if you aren't looking for a new mic then you can save yourself some cash.
You can also expect a comfortable constant wear as these gaming type earbuds are not only durable, but they are also made of the finest material. This is especially suited for those all night gaming sessions where you just can't put the controller down. If you want a pair of buds that stand out and offer impressive performance at a low price, then the Easy KZ ZST are a great purchase.
Connectivity: These buds provide a wired connection
Best Features:
Stand out aesthetics
Comfortable and snug fit for all ear shapes and sizes
Decent sound for such a low cost
Considerations for Buying Gaming Earbuds
Much like most other electronic products, there a some things you should consider before finally deciding on the earbuds for you. things such as how comfortable they are to wear and the sound quality the provide should be things you are looking out for. Below you will find a brief guide on what to look out for in the field of gaming earbuds, and how they will impact the overall cost of your purchase.
Connectivity
In the world of the best gaming earbuds, you will tend to find two methods of connection, wired and wireless. Both options provide a myriad of benefits and disadvantages so ensuring which one is best suited for you before making a purchase is ideal.
Wired earbuds typically offer better sound but with the caveat that you will have to get used to a cord constantly dangling around your ears and neck. Wired methods on the other hand have the convenience of being wired, which is great for portable gaming, but will require charging between uses as they have a limited battery life.
Overall however, the cost of the two methods will have a slight difference. Expect to pay slightly more if you opt for a wireless gaming earbud as the technology used will simply cost the manufacturer slightly more.
Sound Quality
Nobody want's headphone that offer poor sound quality, and gaming earbuds are no different. The quality of the sound produced by your headset is potentially the most important measurement metric, at least in terms of how worth it a pair of earbuds are.
Good sound can make a massive difference when it comes to how well you can playing your PC games. Muffled quality will prevent you from hearing party members and will cut out background noise that can be vital you how fast you react to enemies. A decent audio experience should be at the top of everyone's gaming list, so be sure to search for great sound.
The overall quality of the sound of a pair of wireless earbuds will have a slight increase in price as expected. This shouldn't be too much of an increase but is definitely something you should be aware. However, when compared to some other consideration, it just isn't worth sacrificing the audio quality to save yourself a couple of bucks.
Microphone Ability
Every decent gaming headset should feature a microphone as with most multiplayer games you can expect to communicate with other team-mates. A crystal clear microphone can make a world of difference when it comes to teamwork and how efficient you are communicating online. There are different forms of microphone that are commonly found on headsets. Typically you will find a line mic that is quite clearly visible that sits just below your mouth. The other method is more familiar with mobile users that own a pair of earplugs with a built in mic. This just looks like a little hole somewhere on the earplug chord, and will pick up your voice when spoken into, Apple users will be especially familiar with this method. There are no massive performance differences between the two so try not to stress yourself out choosing between which one is better suited to you.
If a pair of gaming earbuds does include a microphone then it's price will slightly increase to accommodate for this. The price won't increase massively and is typically only a few dollars difference if there is a separate model that doesn't come with a microphone. We would recommend finding a pair of earbuds that does provide a mic however as it can massively enhance your multiplayer experience.
Comfort
If you are planning wearing something then you expect it to be comfortable right? Well earbuds are no different. Due to how often you will wear them and how sensitive your ears can be to irritating materials, the comfort of a pair of earbuds is essential to deciding whether its a good product.
There are several different types of material used to enhance the comfort factor of a pair of earbuds, you are certain to have your own personal preference. From silicone ear buds to rubber plugs, there a host to choose from. The material used will rarely increase the price of your earplugs, marginally if so. Even low-end gaming earplugs don't want a reputation for uncomfortable reviews, so this isn't too much of an issue.
If you are wholly uncertain on how comfortable a specific option actually is, as it can be hard to tell from a products descriptions, then be sure to check out a product reviews. You will be sure to see how comfortable a pair of earplugs are somewhere in the users reviews.
Convenience
There are a few convenient features you should be on the look-out for when it comes to finding the right earbuds for you. They will all tend to slightly increase the price but can sometimes be worth it. One such function to keep your eyes peeled for is a tangle-free cord. Gamers and audiophiles alike will back us up when we say, if you purchase a pair of wired headphones or in ear plugs, be sure to check that the chord features a tangle-free build quality.
FAQs
Are earbuds good for gaming?
Earbuds are without a doubt one of the best ways in which a gamer can enhance their multiplayer experience. With ambient noise and team communication playing an important role in each victory regardless of whether that's playing mid on Dota 2 or rushing the final 2 players on Call of Duty: Warzone. If you are looking for a cheap but effective method of enhancing your gaming experience, then you should consider purchasing a pair of gaming earbuds today,
Why do pro gamers use earbuds?
A majority of pro-gamers opt to use earbuds due to the advantage it offers when it comes to playing multiplayer games. It is far easier to tell in which direction an enemy is approaching when wearing earbuds that feature surround sound. You can also communicate with teammates easier when wearing earbuds if you are playing a cooperative game, which can greatly enhance your gaming performance. If you plan on competing with the best then you will need a good pair of gaming earbuds to get you there.
Which earphone is best for gaming?
The best gaming headphones you can find are the ones that feature both impressive audio quality and a noise cancellation design. If you are on the market for the best wireless buds then you also want to consider the battery life too. This is especially important in the world of mobile gaming devices such as the Nintendo Switch and mobile gaming on your phone. There are a multitude of in-ear headphones available at a low cost especially suited for gaming purposes, so be sure to check out our top 10 list of the best gaming earbuds!
What are the best earbuds for 2021?
The best gaming earbuds tend to feature impressive driver design, such as the highly recommended neodymium drivers. If you plan on playing online with your friend, whether that's through console or PC gaming then you also want a decent microphone. Overall however we would recommend the Razer Hammerhead or Razer Hammerhead Pro earbuds. These offer stunning audio design alongside a crisp and clear microphone that your party members will surely appreciate.