So you're familiar with traditional headphones, but you want to know more about these unique styles of headphones? Well, you're in the right place. When technology went hands-free it was all the rage, but how about going ears-free? It may sound like something from a Sci-Fi movie but they're very much real. Although they're not exactly a new invention, they're not talked about very much.
This style of headphones isn't for everyone, however, they do fill a gap for those people that need them. If you're one of those people or you just want to try something new then we think you'll find this buyer's guide useful. With all of the new inventions and latest models being released, technology can be confusing, especially if you're not a tech whiz kid.
All of the jargon and tech words that get thrown at you can make your brain boggle. You may not even realize what it is you're buying. That's why it's important to get clued up and educate yourself before you go out and buy, particularly with something as specific as this style of headphones.
Fear not though, as that's exactly what we aim to do in this article. We'll go through the ten best bone conduction headphones and their pros and cons. We'll also look at some important considerations you'll need to think about before you commit to buying a pair. Lastly, we'll answer some FAQs so you can make your best educated and informed decision.
10 Best Bone Conduction Headphones of 2021
1. Aftershokz Titanium Wraparound

Kicking off our list are these Aftershokz Titanium headphones. Aftershokz Titanium are amazing Bluetooth headphones for those thinking of venturing into the ears-free world. Perfect for athletes and hardcore gym-goers, these sweatproof headphones will give six hours of exceptional sound and clear phone calls.
The technology and OpenFit design mean you get music through your upper jawbones, while your ears remain open and you're completely aware of outside sounds. With their wireless design and Bluetooth 4.2 connectivity, these headphones are compatible with iOS and Android smartphones or even tablets and laptops.
Enjoy maximum comfort with the titanium wraparound headbands. With their flexible style, they're designed to be worn comfortably for long periods. The slim design has a long battery life, allowing you to enjoy six hours of playback time. With the dual noise-canceling mics, hands-free calls have never been clearer.
With PremiumPitch, the Aftershokz headphones give you amazing sound quality and a wide dynamic range with resonant bass. The LeakSlayer feature reduces natural sound leakage so you get the clearest audio possible.
Tough and durable, these headphones have an IP55 rating, repelling dust, sweat and moisture however hard you workout, indoors or outdoors. Go hard in the gym with these tough headphones. Available in seven cool colors, you can pick one to suit your mood.
Best Features:
Advanced audio quality
IP55 rating – repels dust and sweat
Comfortable wraparound headband
2. EKEN Ergonomic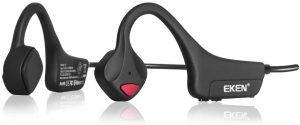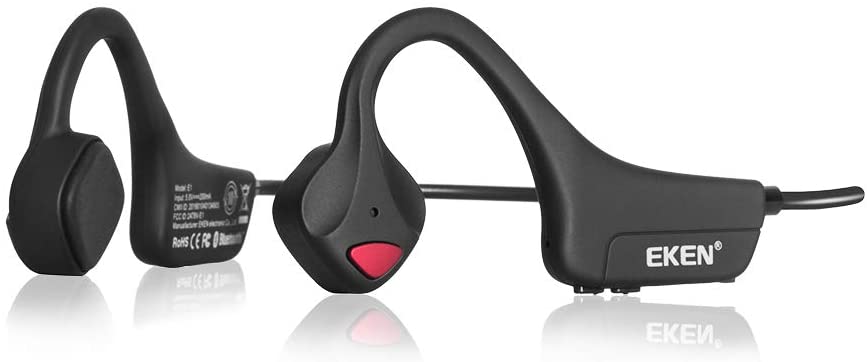 Want to enjoy your music but still be aware of what's going on around you? Then check out these headphones from EKEN. Stay alert and stay safe while running, climbing, or walking with these advanced open-ear headphones. Being aware of what's going on around you, particularly if you're running next to a busy road, is vital. With these headphones, you'll be able to hear potential dangers such as traffic and other pedestrians.
With their lightweight design, you'll be able to wear them for long periods without discomfort. Engineered from silicone materials, a titanium headband, and weighing just 0.88oz, they're so comfortable you may forget you're wearing them. Enjoy up to six hours of playback time, watch and listen to whatever you want, whenever you want.
The IP54 rating means they'll repel sweat and water, so you can work out hard come rain or shine. The advanced Bluetooth 5.0 means you'll have a stable, clear connection for those all-important calls. Compatible with most iOS and Android Bluetooth ready devices, you can even pair two devices at once to share music and movies with friends.
Because of the way the headphones sit against your cheekbones, they're suitable for people who wear hearing aids or suffer from partial hearing loss.
Best Features:
Comfortable and stable
IP54 rated
Advanced Bluetooth connectivity
---
3. Aftershokz Aeropex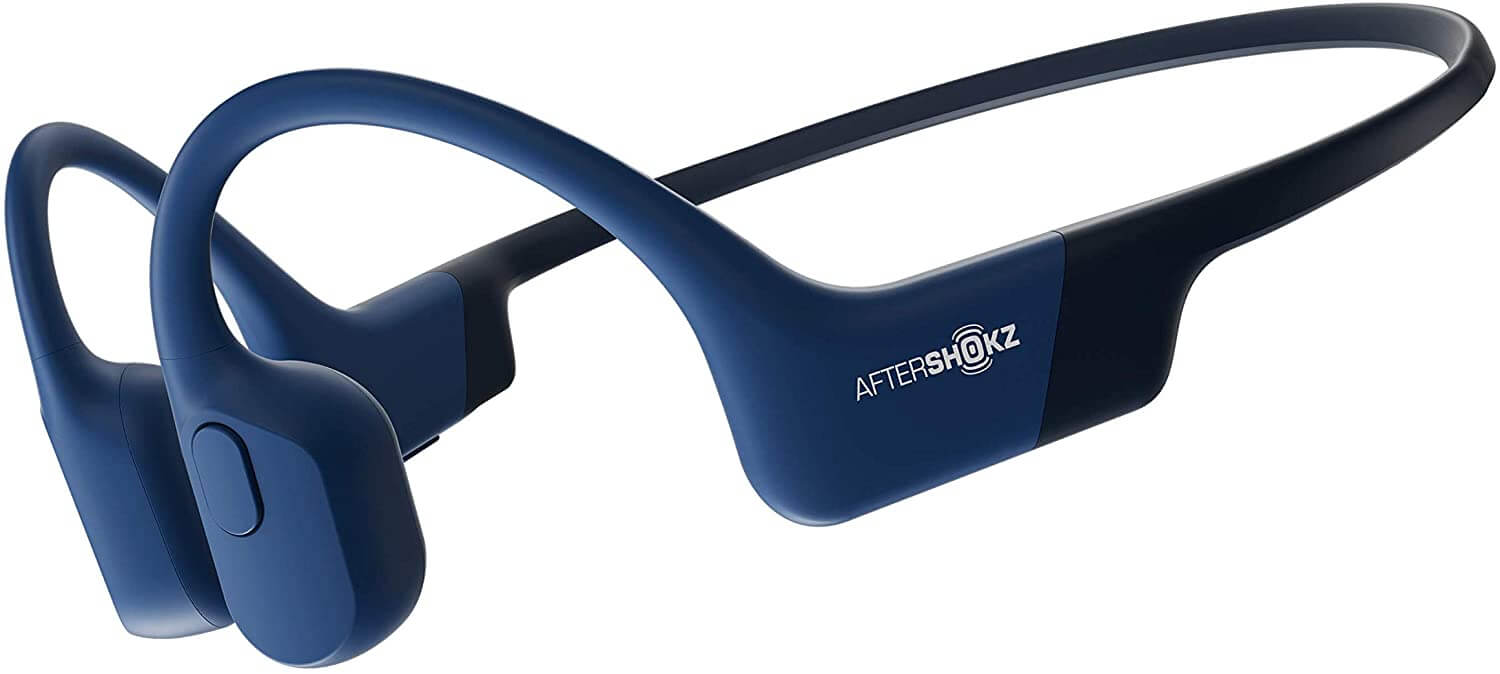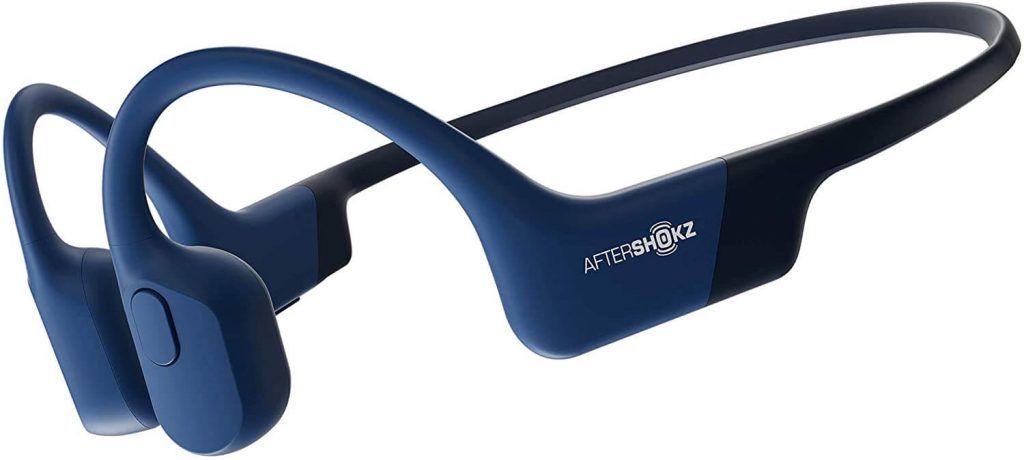 Looking for an ultra-advanced pair of headphones? Then look no further, these upgraded Aftershokz Aeropex headphones provide unparalleled sound quality. With the brand spanking new PremiumPitch 2.0 function it's time to welcome even more dynamic, resonant bass and fewer vibrations. These headphones have been redesigned to be lighter and the transducers have been re-angled to make sure they position perfectly next to your ears.
The Aeropex headphones are portable, easy to use, and are tough and durable. Enjoy the re-engineered design of these headphones with their dynamic stereo sound. With up to eight hours of battery life, you can be sure these headphones will keep up with you whatever activities you're doing. Lead a busy life? No problem for these headphones, the magnetic charging cable will charge your headphones in just 2 hours.
With an impressive IP67 waterproof rating, these headphones are ready to take on any workout or adventure with you, whatever the weather. Certified sweatproof so you can push yourself harder. Weighing in at less than 1 oz, these headphones pack big features into a small package. Enjoy ultimate comfort with their slim-fit design
Best Features:
Upgraded advanced design
Improved sound quality
Long battery life
---
4. Vidonn Headphones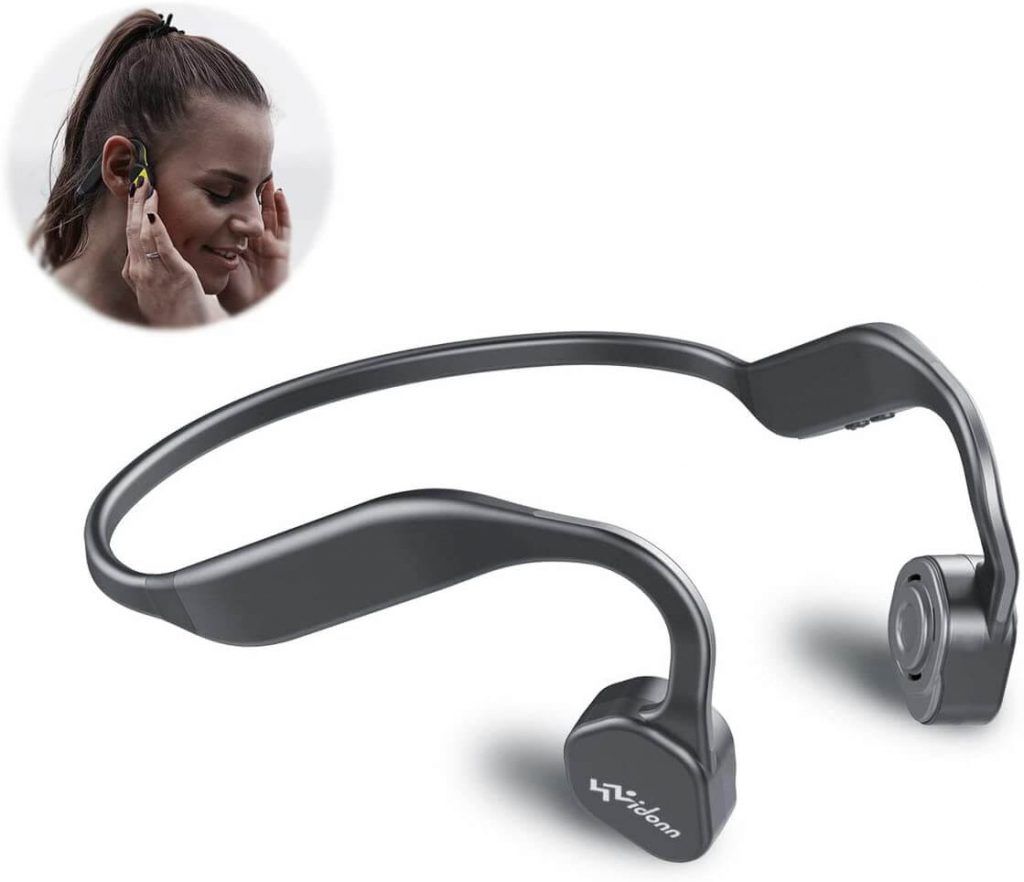 Are you a keen athlete? Are you in search of headphones that can keep up with your intense workouts? Then check out these wireless headphones from Vidonn. Affordable, sleek, and full of cool features. With their advanced technology, these slim-fitting and comfortable headphones provide a safe alternative to regular headphones and earbuds.
If you're suffering from hearing loss then these headphones are the ideal choice for you – listen to music, watch the latest movies, or be inspired by your favorite podcasts. The open-ear design allows you to stay alert to your surroundings when you're using them and the secure, stable titanium alloy design means you won't have to worry about them slipping or falling off.
Featuring the latest Bluetooth 5.0, you can enjoy a stable connection and fast wireless pairing mode with your device. Don't let a bit of rain spoil your outdoor workout, the IP55 rating means these headphones are water and sweat-resistant. The ergonomic design means you can move freely during your workouts without feeling restricted.
From just a two-hour charge you get 10 hours of standby time and a whole 6 hours of playback, so you can enjoy those latest tunes for longer. For your peace of mind, these headphones even come with a 12-month warranty.
Best Features:
Tough and durable
Bluetooth connectivity
Water and sweat-resistant
---
5. Tayogo Grey & Black Headphones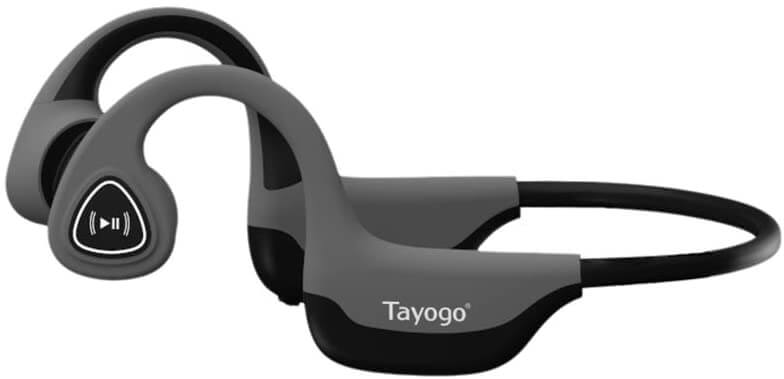 Halfway through our list of the best bone conduction headphones are these affordable but innovative headphones from Tayogo. These clever headphones give you rich, high-quality sound without shutting out external noises completely. The advanced Bluetooth 5.0 allows you to connect to your Bluetooth ready devices instantly.
With the full wraparound design, you can benefit from all-day comfort with the form-fitting and secure shape that won't slip or move around during high-intensity exercise. The wide range and powerful bass give you premium sound quality, whatever genre you're listening to. The built-in microphone also allows you to make hands-free calls with crystal clear clarity, so you can get on with your busy schedule.
Offering an impressive 7 days of standby time and up to 7 hours of playback, you can listen to music and watch the latest trending movies for longer.
Best Features:
Built-in microphone
Sweatproof
Lightweight and comfortable
Rechargeable battery
---
6. Tayogo Bluetooth 5.0 Ergonomic Headphones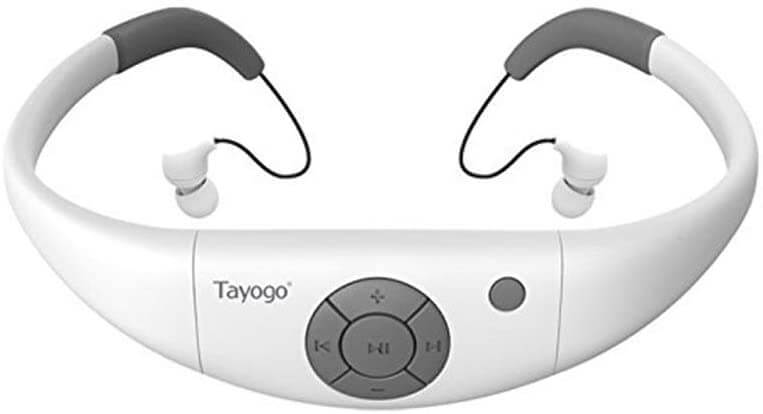 Enjoy deeper bass and fewer vibrations with the Tayogo Bluetooth headphones. Unlike traditional earbuds, they won't completely block out any ambient sound- keeping you safe and alert while you're out on your morning run. The clever ergonomic design gives you a secure and comfortable fit for a better experience.
No more constant charging with these headphones – they provide a whopping 8 hours of playback time. Bluetooth connectivity also means you're able to pair up with your devices quickly and easily. The 35ft signal range means you get rich, high-quality stereo sound with a strong, stable connection.
No need to worry about your headphones falling off during your workout – the titanium wraparound headband gives you a secure and comfortable fit and the confidence to push yourself harder. The great battery life allows you to listen to music continuously for 6 hours.
The certified IP65 rating means your headphones will repel dust, sweat, and moisture, whether you're exercising indoors or outdoors. Rest assured, these headphones will keep up with you. They also come with a 12-month warranty for worry-free shopping.
Best Features:
Long battery life
1-year warranty
IP65 rating
Affordable price
---
7. Aftershokz Trekz Titanium Headphones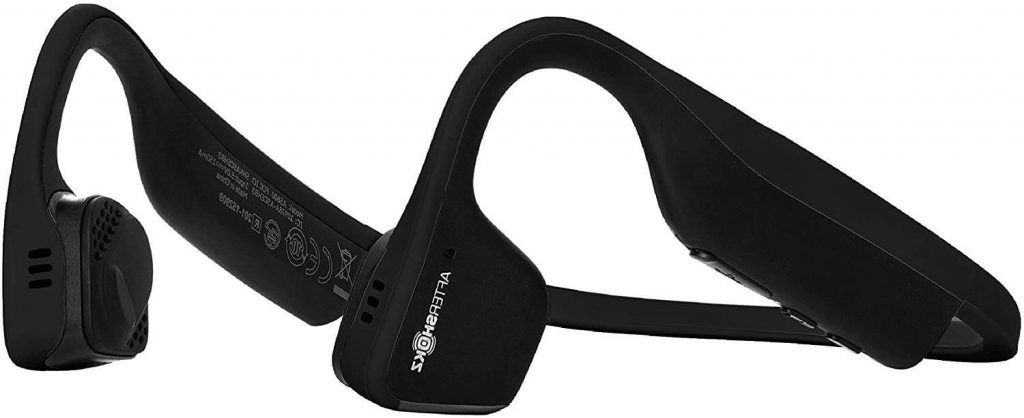 Aftershokz Trekz Air offers you an unrivaled sound range and a weightless and secure fit. Designed to stay in place during even the most energetic workouts, the Trekz Titanium headphones allow you to listen to music, feel motivated by your favorite podcasts, and catch up with the latest movie releases.
If you're suffering from hearing loss then these headphones will offer a comfortable and convenient alternative to regular headphones. It's time to ditch the earbuds and discover a new world of headphone usage. With the Trekz Titanium headphones, you get a rich base and wide dynamic sound range. The open fit style of these headphones means you are free to jam along to your favorite tunes, while still being aware of what is going on around you.
20% lighter than its predecessor, these headphones with bone conduction technology offer a flexible, solid fit so you can benefit from all-day comfort. Bluetooth 4.2 allows convenient and fast pairing to your devices, whether it's a smartphone, tablet, PC, or laptop.
The PremiumPitch+ gives you an exceptional sound experience with rich bass and superior range. With 6 hours of use from just one charge, you can indulge in your favorite music and movies for longer. Not only do these headphones offer a bud free experience, but they're also so lightweight you'll forget you're wearing them. With four different colorways to choose from, you can pick one to match your taste and style.
Best Features:
Easy to use
Dual noise-canceling mics
PremiumPitch function for exceptional audio
Good battery life
---
8. Eyscar Affordable Headphones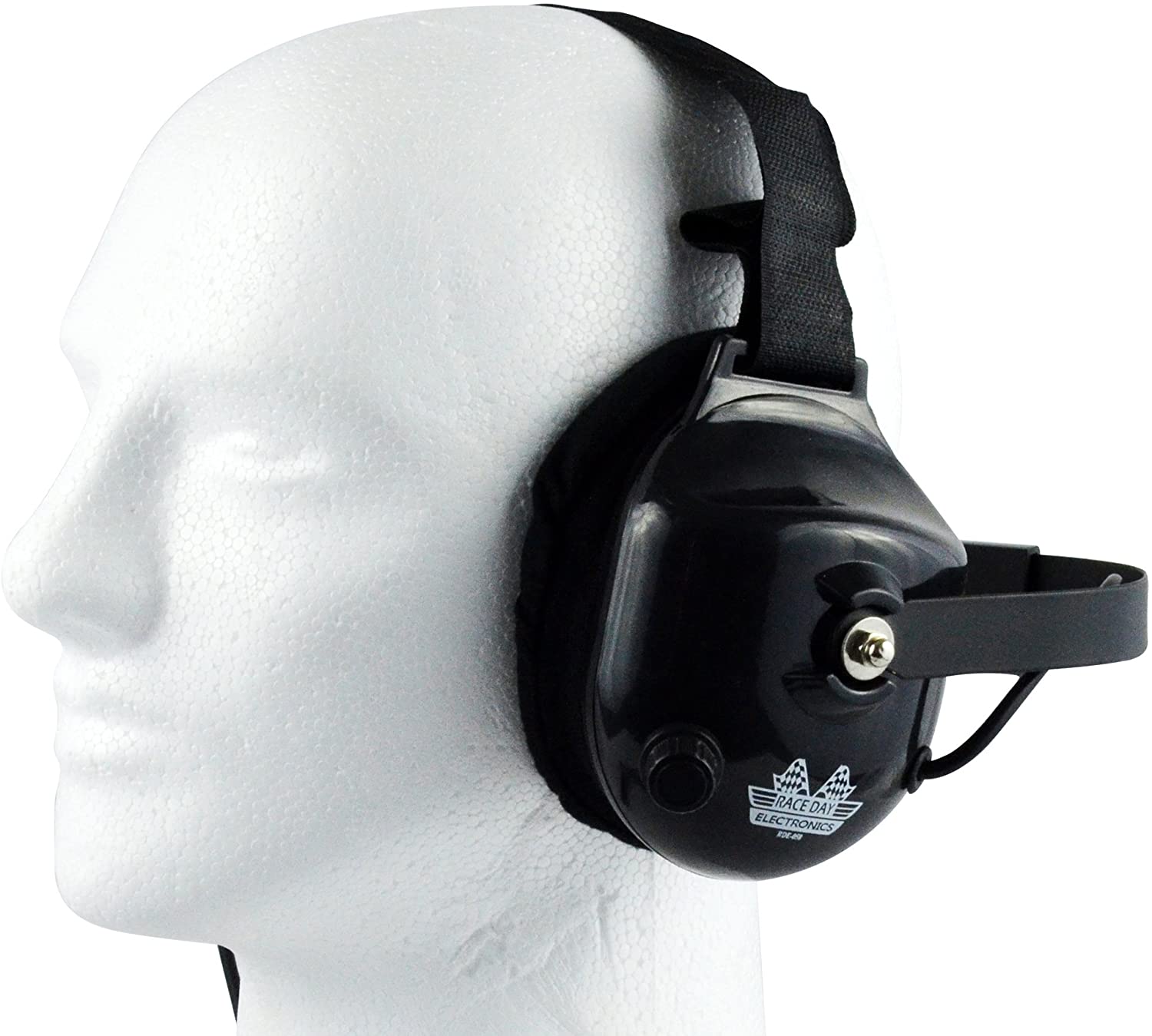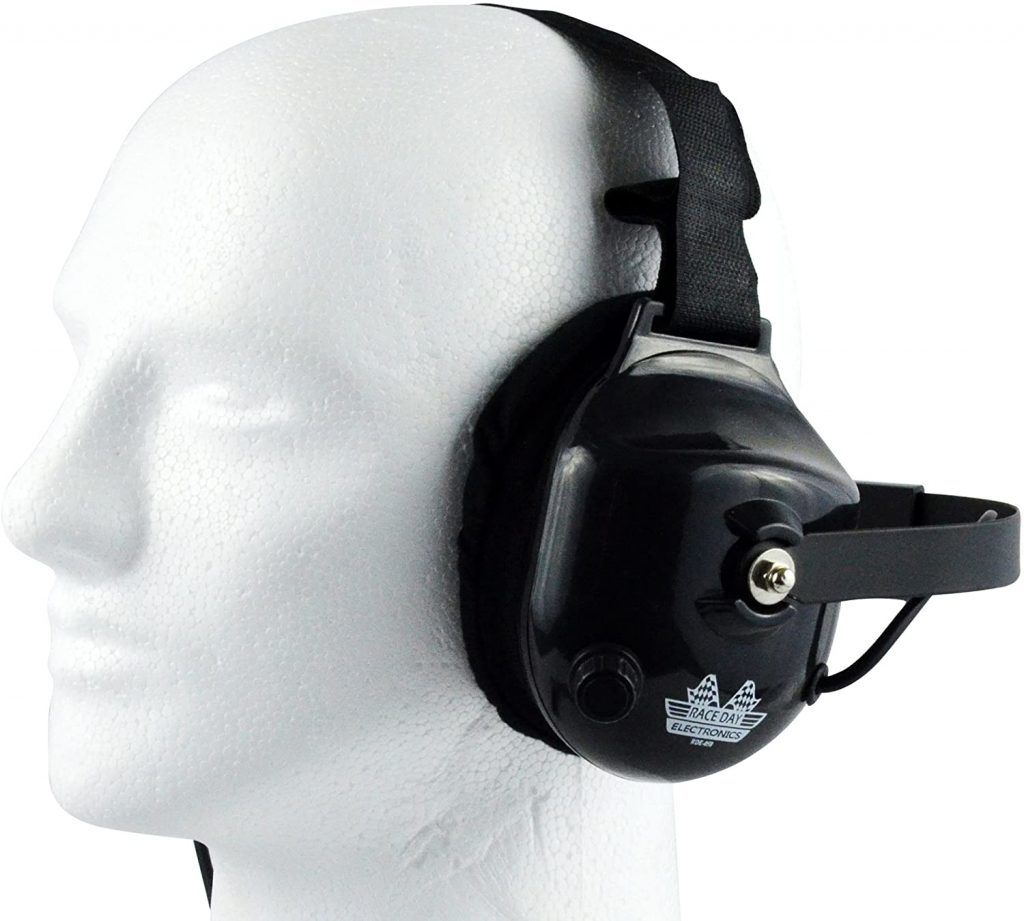 The advanced and professional design of these headphones allows you to carry on listening to music, while the open back fit means you're aware of your surroundings. In certain situations, we need to be able to react to any ambient sound, such as traffic or work colleagues, and that's where these clever headphones come in.
Cutting edge Bluetooth 5.0 connectivity means you can seamlessly connect your headphones to your chosen device, complete with a strong and stable connection. With the large-capacity battery, you can enjoy up to 8 hours of playback time and 15 days of standby. With its low power consumption, you'll benefit from energy-efficient playtime.
Play your favorite sports confidently – with the ergonomic style you'll never have to worry about losing your headphones again. No more fiddling with them or making constant adjustments – the secure fit ensures they stay in place so you can concentrate on your workouts.
Best Features:
Advanced bone conduction technology
Open earbud-style
Impressive battery life
Ergonomic, secure, and lightweight
---
9. Qianxiang Open Earbud Headphones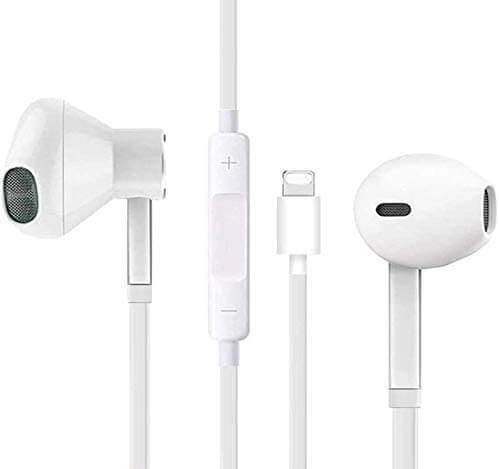 Next on our list of best bone conduction headphones is this affordable pair from Qianxiang. With their clever bone conduction technology, these headphones are ideal for users who wear hearing aids or are suffering from hearing loss. Continue listening to music and getting up to speed with your favorite playlists with these headphones.
The clever wraparound headband is designed to stay comfortable even when worn for extended periods of time. From running to hiking, climbing to sports, these headphones will keep up with you no matter how hard you work out.
Enjoy 5 hours of continuous music and an IP56 waterproof rating. The titanium alloy structure means they're ultra-lightweight but durable. The titanium also reduces the chance of sound leaking out, giving you a better music experience.
Effortlessly connect your headphones to your device with top of the range Bluetooth 5.0 connectivity. Your purchase will come complete with a 3-year warranty for stress-free shopping.
Best Features:
3-year warranty
Titanium structure for durability
IP56 rating
Bluetooth 5.0
---
10. Yamipho Gray Mini Headphones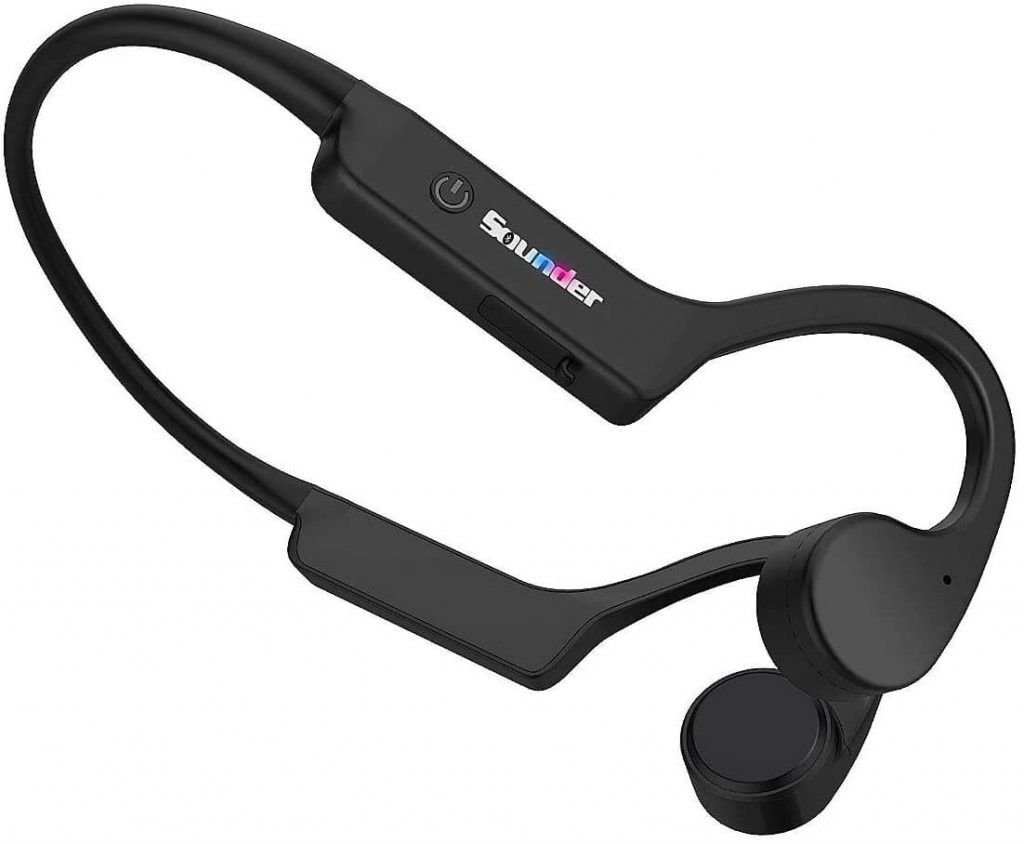 Finishing off our list of the best bone conduction headphones are these affordable headphones from Yamipho. Featherlight, superior sound quality, and boasting 9 hours of battery life, this pair of headphones offer serious value for money. The updated style offers more natural sound quality and comfort, ideal for those who can't wear earbuds or are suffering from hearing loss.
Weighing just 0.88 oz, the lightweight titanium style gives you a supremely comfortable fit – you may forget they're even there. No more annoying adjustments or worrying they're going to fall off, these headphones stay put while you push on.
The IP65 rating is water-resistant so you can enjoy your favorite activities whatever the weather. The built-in 240mAh lithium battery provides an impressive 9 hours of playtime and a standby time of 10 days. The streamlined style is also ideal for anyone who wears glasses as they won't be interfered with. Make hands-free calls with crystal clear sound thanks to the noise-reducing microphone.
For your peace of mind, your purchase includes a 12-month warranty.
Best Features:
Ultra-lightweight
Ideal for people who wear glasses or suffer hearing loss
IP65 rating
Superior battery life
Buyers' Guide:
What Are Bone Conduction Headphones?
So what are these headphones, you ask? The short answer is, they're headphones that rely on the sound being transmitted through vibrations on the bones of the head and jaw. Sounds a little scary but it isn't, we promise. Because they're such a niche product, these headphones aren't in the spotlight as much as traditional headphones are. Therefore, not many people know much about them or how they work.
The way to understand how these headphones work is to know how sound travels into your inner ear and enables you to hear music or movie sounds. As we all know, sound travels through the air. It soars through the air and into your outer ear, middle ear, then finally it goes down your ear canal where it will reach your inner ear. Once the sound is in there, it shoots your brain a signal to let it know you're hearing something. Fascinating, right?
Now, bone conduction headphones work similarly, but instead, the sound travels through your facial bones into your inner ear. The headphones sit comfortably on the side of your head so the sound can make its way to your inner ear effectively.
Essentially, these headphones work by vibrating against the cheekbones and upper jaw. The vibrations let the inner ear know that the sound is on its way. If you're having hearing problems then this style could be the way forward for you. Because of their clever design, they're awesome at reproducing true to life sound.
Many people who have used them have said that they're comfortable to wear and do produce good sound quality. If you suffer from hearing loss or you wear a hearing aid, the open-ear design of these headphones makes them the ideal choice. They may be helpful if you suffer from tinnitus as well, as they allow ambient noise into the ear canal and help mask the ringing sound of tinnitus.
They're also useful from a safety point of view. If you're running on pavement, noise-canceling headphones that completely block out external sounds can be dangerous. You need to be aware of any potential obstacles or dangers such as traffic or other runners and pedestrians. The open-back fit will mean you can still listen to your favorite tracks but you'll still be aware of what's going on around you, keeping you safer.
Considerations for Buying Bone Conduction Headphones:
Comfort
Probably the most important factor you'll need to consider is comfort. Because these headphones sit outside of your ears, they must be the correct fit. If they're not then, like any pair of headphones, they'll start to cause some discomfort and you may find yourself having to adjust them a lot, which would get rather annoying after a while. You want your headphones to stay in place in any situation, whether that's running, relaxing at home, or working out.
However, they will be slightly more comfortable than traditional headphones as you won't have to deal with an earbud sitting in your ear. As long as you follow the manufacturer's instructions and the headphones are not too loose or too tight, you'll be good to go.
Sound Quality
I think we can agree that the main reason people buy headphones is to watch and listen to their favorite music and movies, right? Whatever you'll be listening to, you're going to want good sound quality. While some advanced traditional headphones give crystal clear HD sound, bone conduction headphones do work differently. You're going to get a different sound from your normal noise-canceling headphones.
They're specially designed to keep sound in the inner ear area only through your head and jawbones. They also work to keep sound out of the eardrum. The sound quality of them may take a little getting used to at first, however, the more you use them the more you'll learn to adapt to them.
Battery Life
For any pair of headphones you buy, you want decent battery life. You may want to wear your headphones for extended periods and having to charge them every few hours is annoying and inconvenient. Most of us lead busy schedules and you want a pair of headphones that can keep up with you, whatever activity you're doing.
Luckily, bone conduction headphones tend to have the same battery life as regular headphones. With a mid-price pair of headphones, you can easily expect a battery life of 6-8 hours. If you want to spend slightly more, then you'll have the luxury of 9+ hours of playback.
Connectivity and Pairing
These days, connecting with technology is important. It makes our already busy, hectic lives more convenient and easier. Wireless connectivity is becoming more and more popular, and for good reason. There's no way around it, wires are a hassle, especially if you're playing sports or working out. They inevitably get tangled up and then it takes you ages to untangle them. No one's got time for that.
That's where wireless headphones come in. When you're shopping for your wireless headphones, it's important to consider the connectivity that they offer. Make sure they've got a good connection range and that the Bluetooth signal quality is good.
Special Features
With how fast technology is advancing, most bone conduction headphones have all of the special features you'd expect from a regular pair of headphones. If you're using them for work, it's a good idea to look for features such as the ability to make and receive calls on them.
If you'll be wanting to wear them outside then make sure your chosen pair is waterproof. If you're going to use them for running or high impact sports, a pair of sweatproof headphones will be really useful. Sweat is corrosive and you don't want your new headphones to get ruined.
FAQs
Are bone conduction headphones worth it?
We think that this clever headphone style is worth it. Because of their headband design and bone conduction technology, gone are the days of pushing earbuds into your ear canal. You won't have to worry about your earbuds falling out and it'll be easier to get the right fit for you.
As you've probably guessed, these little technology miracles are wireless and are operated using Bluetooth. This means no more pesky wires to worry about. Most of them also have internal microphones, which means you get all of the great functions that your regular headphones have. Good sound quality and hands-free calls to name a few.
Which are the best AfterShokz headphones?
If you're after an exceptional pair of headphones, then Aftershokz will have a pair for you. Of course, which ones would be best for you depends on different factors such as budget and what activities you'll be doing. In this article, we reviewed 3 different Aftershokz bone headphones and they all have exceptional features.
With each model, you'll benefit from Bluetooth connectivity and a featherlight frame. Want an ultra weightless pair of headphones? We recommend the Aftershokz Air. Play a lot of sports? The Aftershokz Aeropex may be a perfect choice.
Can bone conduction headphones cause headaches?
Unfortunately, all headphones can potentially cause headaches. If you are easily prone to headaches then it's strongly advised that you don't turn the volume up too loud otherwise the vibrations may become too much.
Otherwise, as long as you don't have the volume too loud and they fit correctly, bone conduction headphones won't cause headphones any more than regular headphones would.
Can others hear your music with bone conduction headphones?
With their continuously advancing features, bone conduction headphones usually offer sound leakage features that prevent your music from being heard by others around you. Unfortunately though, because of their open-back design and the fact that they don't slot into your ears like regular headphones, they will allow some sound to escape.
Therefore to prevent getting told off, you may not want to wear them in super quiet environments like libraries. However, if you'll be walking down noisy streets and battling through crowded subways then they'll work just as well as any other headphones.